Documentation Engineer (telecommunication)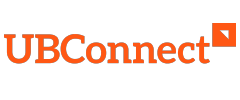 Documentation Engineer (telecommunication)
UBConnect Slovakia s.r.o.
Place of work
Liptovský Mikuláš, Slovakia (Job with occasional home office)
Wage (gross)
From 1 400 EUR/month
Base Salary is minimum possible at this position and may be higher depending on the applicant´s experience and skills
Information about the position
Job description, responsibilities and duties
Your scope of duties:

Continuous learning of Installation Customer standards
Daily, remotely follow up of installation filed teams (Microsoft Teams, share point, photos) and quality check
Daily support of installation field teams related to Installation standards
Quality control of work performed (diagnosing and locating installation faults and standard deviations)
Collecting photos from Installation teams and setting them up to the right format and name
Production or update of different customer documents after Installation is completed
Final quality check of installation through photos delivered by field teams

Requirements:

Fluency in English, both verbal and written
University degree
Proficiency in AutoCad is an advantage
Good computer skills: MS Office, Adobe Acrobat, photo editors
Fluency in English, both verbal and written


Personality:

Positive, cooperative, and a team player
Fast learner, independent, and responsible
Analytical thinker and detail-oriented
Employee perks, benefits
UBConnect offers:
An international, innovative, and professional working environment
Working in a young and positive team
Career opportunities in the long-term
Occasional travels to Scandinavia
Quarterly team building activities with colleagues
Information about the selection process
Offer is valid for several different locations in Slovakia - Banská Bystrica, Košice, Bratislava and Liptovský Mikuláš. If location is the limiting factor, let's contact us and we will find solution together.
Requirements for the employee
Candidates with education suit the position
Secondary with school-leaving examination
Follow-up/Higher Professional Education
University education (Bachelor's degree)
University education (Master's degree)
Educational Specialization
Telecommunications
Language skills
English - Upper intermediate (B2)
The position is suitable for a fresh graduate
Yes
Personality requirements and skills
The ideal candidate should have:
Bachelor's degree or master's degree in electrical engineering (department: power engineering/energetics/energy technologies)
Excellent computer skills
Fluency in English, both verbal and written
Excellent organizational and communication skills
Initiative and leadership skills
Analytical thinking and attention to detail
Advertiser
Brief description of the company
Join our team and be part of this exciting journey!

UBConnect is a market-leading provider of digital infrastructure for mobile networks in Norway. We are also an increasingly important participant in the expansion of 5G networks in the European market.

By creating the foundations for next-generation networks, we are connecting people and the world. We are proud of being a facilitator for a more intelligent, efficient, and sustainable society.

Due to rapidly growing development of 5G networks and our continuous growth for our new office in Slovakia we are looking for new colleagues who will join our team.

You will be part of the international organization that is constantly seeking to improve and grow in efficiency and strive to produce consistent and reliable results.
Together with us you will build next generation mobile networks, enabling new and innovative solutions that contribute to a better society.
Number of employees
150-199 employees
Contact
Contact person: Zuzana Habaj
E-mail:
send CV