Technical Marketing Specialist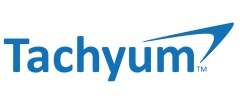 Technical Marketing Specialist
Tachyum s.r.o.
Place of work
Karadžičova, Bratislava
Wage (gross)
2 200 EUR/month
Information about the position
Job description, responsibilities and duties
We are looking for an experienced candidate who is highly motivated, agile and wants to join our international Tachyum team. You will be contributing your technical expertise to the development and execution of go-to-market plans as well as evangelizing the use of Tachyum products and technologies to customers and partners. This position requires a combination of strong technical skills, project/program management experience and knowledge of the competitive landscape.

What you'll be doing:
• Drive competitive strategy positioning of Tachyum Prodigy microprocessor relative to competition in the Datacenters, Hyperscalers, AI/ML space
• Analyze Tachyum and competitive product offerings, develop a performance test strategy and performance test plan, drive the labs testing and analyse the resulting data, and develop a positioning strategy
• Author a competitive response guide as well as other derivative documents, propagate the materials through a variety of scaling venues including face to face training, virtual webinars to both Tachyum sales and marketing personnel as well as external customers
• Create evaluation guides, technical white papers, application notes, and troubleshooting guides
• Produce technical marketing materials such as demos, videos, workshops, tutorials, conference presentations
• Document processes and compiling user manuals for the marketing team and clients
• Address clients' queries and provide technical product support, express the technical capabilities of the product
• Train sales and marketing teams on product specifications and functionalities
• Showcase the capabilities of product for the use cases which our customers care about
• Support marketing, sales, business development team as required / collaborating on product development and campaign strategies
• Some travel will be required post-covid to support field and marketing activity/accompanying marketing teams to marketing events, product launches, and client locations

Required Experience and Skills:
• Knowledge of the microprocessor industry targeting Datacenters, Hyperscalers, AI/ML and its relevant players. Knowledge of the competitor roadmaps is a plus
• The ability to form narratives, translate complex technical concepts into easy to understand ideas
• Bachelor's Degree in computer science, electrical engineering, or business
• 3+ years of experience in engineering sales or product marketing in microprocessor industry
• Proficiency in English
• Able to coordinate across many teams and perform in fast-moving environment
• Great communication, presentation and problem-solving skills
• Background in design and copywriting is a plus

We thank all applicants for their interest, however only those candidates selected for interviews will be contacted.
Requirements for the employee
Candidates with education suit the position
University education (Bachelor's degree)
University education (Master's degree)
Language skills
English - Proficiency (C2) and Slovak - Proficiency (C2)
Advertiser
Brief description of the company
Tachyum is disrupting data center, HPC, and AI markets by providing the world's first Universal Processor, with industry leading performance, cost and power, across all three computational domains, while, at the same time, enabling data centers to exceed the capacity of the human brain.

Tachyum, Co-founded by Dr. Radoslav Danilak, and its flagship product Prodigy, begins high-rate production in 2021, with software emulations and a FPGA-based emulator available to early adopters. It is targeting a $50B market, growing at 20% per year.

With data centers currently consuming over 3% of the planet's electricity, predicted to be 10% by 2025, the ultralow power Prodigy Universal Processor is critical, if we want to continue doubling worldwide data center capacity every 4 years.

Tachyum is one of the founding members of I4DI (Innovations for Digital Infrastructure), which will build the world's fastest AI supercomputer in Slovakia showcasing Prodigy.
Company address
Contact