Reagujte bez životopisu
Можливість для людей з України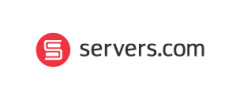 System Administrator
Servers.com
Place of work
Mlynské nivy 18890/5, 821 09 Ružinov, Slovakia, Bratislava (Job with occasional home office)
Wage (gross)
From 1 600 EUR/month
Information about the position
Job description, responsibilities and duties
We are an international hosting provider with data centers in the US, Europe and Asia. We provide reliable business solutions: dedicated servers, cloud technologies, load balancer, firewall, Kubernetes and monitoring services.

Clients use our services to deploy game servers, payment gateways, streaming services and other high-load systems.

Your responsibilities will be:
* administration of dedicated servers (web, mail, file): OS installation, network setup, diagnostics of network, and hardware failures of servers and network equipment;
* monitoring the availability of equipment;
* working with customers' requests in the ticket system.

We expect:
* experience in Linux (CentOS / Redhat and others) administration;
* experience in administering Apache, Nginx, MySQL, PHP, BIND;
* understanding of the principles of the TCP / IP protocol stack and the basic network services DNS, DHCP, VLAN, VPN;
* good knowledge of English (ability to communicate with our customers via ticket system/email/chat).

Would be a plus:
* experience with various server and network equipment;
* automation experience using Bash, Python, Ansible, PERL;
* experience in optimizing servers for high loads.

We offer:
* modular training program;
* competitive salary;
* all the necessary hardware/software.
Requirements for the employee
Candidates with education suit the position
Primary education
Secondary without school-leaving examination
Secondary with school-leaving examination
Follow-up/Higher Professional Education
University student
University education (Bachelor's degree)
University education (Master's degree)
Postgraduate (Doctorate)
Language skills
English - Upper intermediate (B2) and Russian - Upper intermediate (B2)
Other knowledge
Linux - Advanced
Apache - Advanced
Nginx - Advanced
MySQL administration - Advanced
TCP/IP - Advanced
DNS - Domain Name System - Advanced
Advertiser
Brief description of the company
Servers.com is a global IaaS hosting platform. It offers a full suite of computing, storage, and networking services with a focus on single-tenant infrastructure solutions.
Number of employees
250-499 employees
Contact
Contact person: HR manager Ihor Komelin
E-mail:
send CV