Pilote GAC / Geometry Leader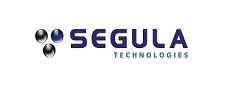 Pilote GAC / Geometry Leader
Segula Slovensko s.r.o.
Contract type
full-time, trade licence
Start date
1.10.2022/ 1.11.2022
Wage (gross)
2 000 EUR/month
By agreement, depending on the experience and skills of the candidate
Information about the position
Job description, responsibilities and duties
Responsible to Converge for dchm every vehicle issues according to the GAC scope.
Responsible of IQA, IQF, QAU, Assembling plant issues.
Responsible to manage the technical review.
ACTIVITIES:
• Manage the weekly RPO of GAC scope : conformity of parts and body in white, design validation and changement request, and vehicle issues. REF 01027xxxxx
• Drive the weekly and dayly Axj between Design, conformity and factory people
• Drive the activity of analysts to ensure the pace of the vehicle issue analysis
• Define the ECR pilot for each issues and drive the coordination between them.
• Create and update the A3 of the GAC scope REF 01027xxxxx
• Drive the escalation with the Launch project manager about red kpi of the gac scope
• Manage relation with the following GAC partners : Animateur ferrage, RGI QCP, Other gac pilot
Employee perks, benefits
Long-term employment and stimulative pay
Working in a highly motivated and young development team
Working with the most modern technologies
Opportunities for professional and personal growth
Requirements for the employee
Candidates with education suit the position
University education (Master's degree)
Language skills
English - Upper intermediate (B2)
Experience in the position/sector
Automotive
Personality requirements and skills
SKILLS:
•Design (PIV, SDF, customer function)
•Conformity knowledge
•Management control
•Synthesis and communication
•Action plan Driving processes
•Issue solving processes
•Metrologic knowledge
•Statistics analysis
•Last fit processus
•Handover Qcp processes

Tools :
•PLM
•XLS, PPT
Advertiser
Brief description of the company
SEGULA Technologies Slovakia s.r.o. is a part of the international engineering group SEGULA Technologies, which helping boost competitiveness within all of the major industrial sectors - automotive, aerospace & defence, energy, rail, naval, pharmaceutical and Oil and Gas.

Operating in more than 30 countries, with its 140 offices worldwide, the Group fosters a close relationship with its customers thanks to the expertise of its 13,000 employees.
SEGULA Technologies is a leading engineering specialist placing innovation at the heart of its strategy, SEGULA Technologies conducts large-scale projects, ranging from studies to industrialisation and production.
In connection with the expansion, the company is looking for new employees to our team.

We are looking for talents
- who know that the future depends on innovation;
- who are ready to learn every day;
- who want to work in one of the best teams and change this world.

If you are one of them, we are waiting for your CV and we believe that you will become part of our team!
Number of employees
100-149 employees
Contact