Site Technical Representative - Nuclear Power Plant Mochovce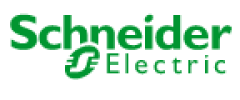 Site Technical Representative - Nuclear Power Plant Mochovce
SCHNEIDER ELECTRIC SLOVAKIA, spol. s r.o.
Place of work
Karadžičova 16, Ružinov
Wage (gross)
From 1 800 EUR/month
This is the minimum offered salary for the advertised position. Our priority is to find the best talents on the market and offer a fair and competitive final salary which reflects candidate's experience and professional qualifications.
Information about the position
Job description, responsibilities and duties
As a part of a Site Team, the Site Technical Representative:
Coordinates installation, commissioning, inspections, maintenance, troubleshooting on customer's sites for assigned scope. Manages, commissioning tests and operations in conformance with the safety regulations (according to local regulations and/or global requitements and standards).
Provide technical support for all Schneider products on site, coordinate with project teams (project manager, technical leader, logistic, documentation, etc....).
Represents Schneider Electric interests on site, be main contact for customer on site.

Main responsibilities
• Coordinates installation, inspecting, maintaining, troubleshooting and repairing of Schneider equipment on site
• Instruct customers on the operation and maintenance of Schneider equipment
• Reports punch items & non-conformances and customer's reservations to Site Works Manager or Project Manager • Propose any optimization, cost saving and detect opportunities, change orders and variations
• ability to read technical documentation, write reports and update procedure manuals
• Update of drawings and documentation "RED MARKS"
• Follow-up and reporting of commissioning and maintenance activities
• Works in close relationship with other team members: Project Manager, Technical Leader, Logistic, Documentation, Planning, and other execution team members
• Coordinates subcontractors and approves the subcontractors' progress reports
• Reports any organizational requirements or manpower needs to meet the objectives for the installation & commissioning scope of work to Project Manager or Site Works Manager
• Attends and actively participates on regular meetings organized by Client, Project Management team or Site Team • Strictly follow Schneider Electric Global safety instructions as well as local requirements of countries where the job is performed, use the safety equipment and devices if required; reports any deviations
Employee perks, benefits
- Chance to develop your skills within professional environment
- Opportunity to work on interesting international projects
- Providing various type of technical trainings
- Competitive salary
- Notebook, phone

Package of social benefits:
- Annual bonus
- Life insurance
- Cafeteria system of benefits with budget of 510 EUR/year
- 4 sick days per year
- home office, etc.
Information about the selection process
If you are interested in this position, please send us your CV in English language. We really appreciate your job application. Please mind we will contact only candidates meeting our job requirements.
Thank you for your understanding.
Requirements for the employee
Candidates with education suit the position
Secondary with school-leaving examination
Follow-up/Higher Professional Education
University education (Bachelor's degree)
University education (Master's degree)
Educational Specialization
Electrotechnical or Mechanical education
Language skills
English - Advanced (C1)
Personality requirements and skills
• Electrotechnical or mechanical education (high school with final exam as minimum)
• English - Fluent (C1); Other language is a plus
• Up to 5 years of experience with installation or commissioning of MV Equipment's, or having experience as Site manager/Representative
• Confirmed experience with any of Schneider Equipment for MV (Premset, MCSET, PIX), Protection Relays (SEPAM, Micom, Easergy), UPS APC Symmetra and LV Distribution panels (Blokset, Okken, Prisma) is advantage
• Experience in any competitor equipment (ABB, SIEMENS, etc.) is advantage
• Flexibility & Reliability, Focus on technical details, Team player, Customer oriented with good communication skills
• Ability to communicate (written, verbal) in clear and synthetic manner on technical issues/topics
• Good Software tools literacy: MS Office, Acrobat, AutoCAD, Outlook, Testing device software (Omicron), Protection Relays Setting software
• Advanced Knowledge of Medium voltage/Low voltage equipment, Power stations and principles, The latest technologies and commissioning test principles
• Based in Slovakia and able to travel on-site in Slovakia for 80% of time
Advertiser
Brief description of the company
Schneider Electric is the global specialist in energy management and automation with a unique local presence through our 140.000+ employees in more than 100 countries worldwide. We are a technology company and create connected technologies that reshape industries, transform cities, and enrich lives.

Schneider Electric Process Automation is a division that creates and applies advanced technologies to enable the safe and efficient operation of industrial and commercial operations and manufacturing sites. Main Brands of Schneider Electric Process Automation are Foxboro, Triconex, Modicon, Ecostruxure.

Engineering Excellence Center (EEC) has been operating in Bratislava since 2008 and employs 90+ employees. The EEC has been successfully executing engineering various projects for well-known global customers in petrochemical, chemical, pharmaceutical, power and other industry.
Number of employees
150-199 employees
Company address
Contact