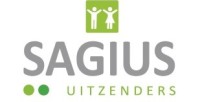 HR assistant
Sagius Uitzenders BV
Place of work
Mlynská 28, Košice
Information about the position
Job description, responsibilities and duties
For our office in Kosice city centre we are looking for a HR assistant.

You will be assisting with recruiting of (technical) Slovak people that want to work in the Netherlands. Replying to candidates by phone and/or email. Planning meetings with candidates for interviews, making English version CV's, testing language skills of candidates, arranging paperwork, booking tickets, attending to Job Expo's and all other possible office support to our manager in Slovakia.

We are looking for:
• Enthusiastic candidate
• Experience with office work
• Self starter
• Nice colleague with positive attitude
Basic wage component (gross) and other rewards
Employee perks, benefits
We are offering:
• Fulltime job with partly flexible working hours
• International working environment
• Mobile telephone and laptop
• Interesting career and salary opportunities
Information about the selection process
When you are interested please send your CV in Slovak and English language.
Company on whose behalf the position is being filled
Employment placement and personal consultancy
Sagius Uitzenders is Dutch licensed recruitment Agency based in the Hague area. see for more information www.sagius.sk
Requirements for the employee
Candidates with education suit the position
Secondary with school-leaving examination
Follow-up/Higher Professional Education
University student
University education (Bachelor's degree)
Language skills
Slovak - Proficiency (C2) or English - Upper intermediate (B2)
Other knowledge
Human Resources - basic
Advertiser
Brief description of the company
Sagius Uitzenders work for the medium-sized and small companies, and for hard workers from home and abroad, who feel at home with us, because we work quickly and efficiently, keep our agreements, are available days and nights, and keep communication lines short.
Number of employees
150-199 employees
Company address
Contact