Medical Affairs Review and Approval Expert / Medical Affairs Enablement Specialist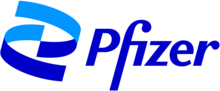 Medical Affairs Review and Approval Expert / Medical Affairs Enablement Specialist
Pfizer
Wage (gross)
From 2 500 EUR/month
Information about the position
Pfizer careers are like no other. In our culture of individual ownership, we believe in our ability to improve future healthcare, and potential to transform millions of lives. We're looking for new talent to join our global community, to unearth new innovative therapies that make the world a healthier place.

Job role:
• Medical Affairs Review and Approval Expert (MARA) is the medical expert responsible for the medical review and approval of promotional and non-promotional materials across categories
• Medical Affairs Enablement Specialist (MAES) is an expert in medical project management supporting all local medical operations, including digital initiatives, in accordance with Global policies

Responsibilities:
• Review and/or approval of promotional and non-promotional materials across categories in compliance with local regulations and global and local procedures through the relevant systems
• Ensure scientific accuracy of claims, references and translations and ensure alignment with local product label
• End to end local project management of medical projects
• Executes on the operational parts of medical scientific strategic plans including medical digital initiatives
• Lead integrated digital campaigns from medical perspective, from concept to execution
• Collaborate cross functionally with commercial, legal, business technology and business quality, and compliance colleagues
Employee perks, benefits
To apply, please visit our website www.pfizercareers.com and search job ID: 4876003
Requirements for the employee
Candidates with education suit the position
University education (Bachelor's degree)
University education (Master's degree)
Language skills
English - Advanced (C1) and Slovak - Advanced (C1)
Qualifications & Experience:
• University Degree (preferable medical, pharmacy, health or life science etc.) or equivalent qualification/experience
• Good knowledge of the pharmaceutical environment
• Knowledge of the national legislation, Act on Advertisement, EFPIA, AIFP, SUKL regulations
• Project and process management experience
• Communication and presentation skills 
• Experience in customer management and working with stakeholders
• Experience in the related business such as Digital marketing and communications is welcomed
• Experience in Regulatory Affairs is welcomed
• Bilingualism (local language and English) is required
Advertiser
Brief description of the company
Breakthroughs That Change Patients' Lives: Pfizer is a leading research-based biopharmaceutical company. We apply science and our global resources to deliver innovative therapies that extend and significantly improve lives. Every day, Pfizer colleagues work across developed and emerging markets to advance wellness, prevention, treatments and cures that challenge the most feared diseases of our time.To learn more, visit www.pfizer.com.
Contact
Send CV to the company