Pfizer Digital - Client Partner, Czech Republic & Slovakia
Ľutujeme, spoločnosť ponúkajúca danú pracovnú pozíciu ukončila zverejnenie ponuky na stránke.
Ďakujeme za porozumenie.
Zobraziť podobné ponuky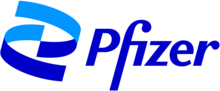 Pfizer Digital - Client Partner, Czech Republic & Slovakia
Pfizer
Wage (gross)
From 3 000 EUR/month
Information about the position
Job description, responsibilities and duties
ROLE SUMMARY

The Client Partner is designated to be part of a team of business facing Pfizer Digital colleagues supporting the assigned stakeholders. They are accountable for supporting the Country/Sub cluster/Cluster Client Partner Lead in managing the overall Pfizer Digital country/ies demand, performance and operations. Works in collaboration & partnership with Pfizer Digital groups, business units & enabling functions stakeholders within the assigned market/region.


ROLE RESPONSIBILITIES

• Point of contact for assigned stakeholders in market(s)/region for the country digital matters, and advise on Pfizer digital topics and trends, opportunities and internal capabilities across technology, data & analytics
• Support & develop the digital strategy and cost/benefit business case(s) creation, with business sponsors and input from appropriate digital groups, to meet division/function needs and Bold Move priorities
• Partner with the assigned stakeholders and appropriate digital groups to manage successful execution of the strategy including solution delivery, business adoption and business case achievement. Ensure that the delivery of technical or analytical solutions delivered has a positive impact on business performance.
• Ensure a good appreciation of the capabilities of Learning and Development field. Understand the capability challenges that L&D can help with and ensure effective early engagement of key SMEs. Ensure early engagement & working across Pfizer Digital to develop compelling proposals/solutions
• Share & drive innovative use of technology, data, analytics and digital (existing, new) to create value and superior experiences for patients, HCPs, payers and Pfizer.
• Translate stakeholder/country needs into business requirements and maintain an overall stakeholder engagement & delivery plan
• Adhere to governance to prioritize and manage all digital demand for country/ies or assigned stakeholders. Clearly communicate prioritized demand and country needs/requirements to all appropriate digital groups on an ongoing basis
• Support preparation of annual digital budget for country with input from appropriate digital groups
• Work with appropriate digital and analytics groups to leverage and scale products and solutions across customers and geographies as appropriate
Requirements for the employee
Candidates with education suit the position
University education (Bachelor's degree)
University education (Master's degree)
Language skills
English - Advanced (C1)
Personality requirements and skills
PREFERRED QUALIFICATIONS

Preferred Education: BS, MS

Preferred Discipline(s): Information Technology, Computer Science, Engineering, Business, Analytics or quantitative disciplines, Marketing

Experience:
• Strong ability to engage cross - functional teams to deliver on time and within budget
• Strong client relationship, stakeholder management & influencing skills
• Demonstrated ability to build compelling business cases for technical, data & analytics opportunities & pull through measurement & value delivery for business impact
• Business Acumen - Good overall knowledge of the healthcare and pharmaceutical industry and a knowledge of the key factors that influence Pfizer and the pharmaceutical industry. Good knowledge of the relevant business segments, the associated product portfolio, business footprint and overall commercial demographics & cultural footprint
• Proven ability to manage with agility in a complex matrix environment

NON-STANDARD WORK SCHEDULE, TRAVEL OR ENVIRONMENT REQUIREMENTS

Pfizer Digital is a 7x24x365 operation. This role may require occasional physical or virtual participation on a weekend, holiday, or after normal business hours.


Some travel maybe required - approx. 10%

ORGANIZATIONAL RELATIONSHIPS

The Client Partner will develop and maintain key relationships with:

Assigned business stakeholders
Digital Colleagues in the country/region including core solutions teams & analytics
Global Digital Core Solutions, Analytics, L&D & Product management teams.
Advertiser
Brief description of the company
All over the world, Pfizer colleagues are working together to positively impact health for everyone, everywhere. Each position at Pfizer touches and contributes to the success of our business and our world. That's why, as one of the global leaders in the biopharmaceutical industry, Pfizer is committed to seeking out inspired new talents who share our core values and mission of making the world a healthier place.
Contact
Send CV to the company