Mobile Application Developer - iOS / Android
1 800 - 2 500 EUR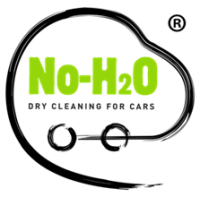 Mobile Application Developer - iOS / Android
No-H2O
Neváhajte a pošlite životopis! O prácu sa uchádzajú aj kandidáti, ktorí nespĺňajú úplne všetky požiadavky.
Total wage (gross)
1 800 - 2 500 EUR
Information about the position
Job description, responsibilities and duties
We are looking for skilled iOS and/or Android Mobile App Developers (There is no requirement for knowledge of both platforms), dedicated to lead the design development and maintenance of iOS and/or Android mobile application for No-H2O: On Demand - Like UBER but for Car Washing.
• Experience of iOS applications written in Swift and/or
• Experience of Android applications written in Java
• Node.js and JavaScript experience for the backend
• Sails.js framework knowledge would be a plus
• Competent programmer who can learn and SDK or language as needed
• Experience with Sketch
• Website maintenance
• Online app/ website cataloguing and documentation
• Excellent English communications skills
• Available to travel to our HQ in Ireland and USA

Candidates with a combination of the above skills and experience will be considered. There is no requirement for knowledge of both platforms.

No-H2O On Demand - Like UBER but for Car Washing. No-H2O On Demand has revolutionise urban car care.
Basic wage component (gross) and other rewards
Euro 1800 gross starting salary, negotiable depending on relevant experience and language proficiency.
Requirements for the employee
Candidates with education suit the position
Secondary with school-leaving examination
Follow-up/Higher Professional Education
University education (Bachelor's degree)
University education (Master's degree)
Educational Specialization
Information Technology, Computer Science, Software Engineering
Language skills
English - Upper intermediate (B2)
Personality requirements and skills
We are looking for dynamic self-starters who can grow and develop this role with minimal supervision and therefore candidates will ideally have experience in a similar position. You will be someone who is looking for an exciting opportunity to join a rapidly growing company. Comprehensive induction training will be provided in Ireland.
Advertiser
Brief description of the company
Launched in 2007, No-H2O is an exciting Irish company involved in a manufacture, distribution and application of a unique waterless car cleaning product. It has enjoyed significant growth through franchising in Ireland and overseas together with the development of innovative technology that delivers a unique mobile 'on demand' car wash service app. This has given the company the potential to reach global customers and we are now building our tech team in Slovakia for that expansion, with our offices in Ireland and Florida US.

No-H2O On Demand - Like UBER but for Car Washing.
No-H2O On Demand has revolutionise urban car care.

NO-H2O is an equal opportunities employer.

www.noh2o.com
Company address
No-H2O
Beacon South Quarter
Dublin 18 Dublin 18
Ireland

Contact
Contact person: Anna Medas
E-mail:
send CV