Business Planning Analyst
1 700 - 2 300 EUR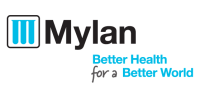 Business Planning Analyst
MYLAN s.r.o.
Place of work
Karadžičova 10, Bratislava
Total wage (gross)
1 700 - 2 300 EUR
Information about the position
Job description, responsibilities and duties
We are offering an opportunity to join our financial team and to gain experience within strong global pharmaceutical company with a family like environment.

The Business Planning Analyst will be responsible to support the finance and commercial teams with reporting, analysis, planning, and other requests, helping the team and business to achieve its objectives, in conformance with the prescribed reporting standards, timelines & output quality standards.

Main responsibilities:
• Support monthly closing activities including monthly Revenue consolidation, COGs analysis, and OPEX consolidation. Validate and analyze monthly actual results, including recommendations of corrective actions
• Support financial planning in full P&L structure, e.g. budgets and monthly forecasts
• Coordinate preparation of Sales budget scenarios, including pricing and volume mix impacts
• Prepare accurate and timely management reporting, e.g. monthly reports, scorecards and business review decks, etc.
• Prepare Cost Center reports for Management and resolve queries from business. Business partner with stakeholders to keep a track of the costs of all line items by various cost centers & analyze the spend to assist in forecasting
• Decision support, particularly on resource allocation with ROI and profitability analysis
• Prepare the results and provide meaningful insights into the numbers. Input all the relevant data into local and global systems (Hyperion, Essbase) and ensure accuracy of numbers
• Assure alignment and collaboration with related departments, e.g. Accounting and Logistics
Basic wage component (gross) and other rewards
1700-2300 Euro - based on experience
Employee perks, benefits
• nice and "family like" working environment
• opportunity for personal and proffessional growth
• 5 extra days of holiday
• English and IT courses right in the office
Information about the selection process
Please in case of your interest send us your English CV to
[email protected]
We do give feedback to all candidates :-)
Expected date of completion of the selection process
15 September 2019
(there are still 29 more days)
Requirements for the employee
Candidates with education suit the position
University education (Master's degree)
Educational Specialization
, economic
Language skills
English - Upper intermediate (B2)
Other knowledge
Microsoft PowerPoint - advanced
Microsoft Excel - advanced
SAP - advanced
Number of years of experience
Business performance measurement, Business Analyst
3
Personality requirements and skills
• Work experience within pharmaceutical or FMCG industry is big advantage
• at least 3 years of prior relevant experience in financial planning & analyses, experience with business performance measurement, Forecasting, Corporate Finance, Financial analysis
• excellent analytical & problem solving skills
• SAP system knowledge is an advantage
• we are looking for new colleague who is willing to learn and has desire for continuous improvement
• Good communication and interpersonal skills
• Team-player who can work independently :-)
Advertiser
Brief description of the company
At Mylan, we mean it when we say we work every day to provide access to high quality medicines to the world's 7 billion people. If you are unconventional, relentless and passionate. If you believe in doing what's right, not what's easy. If you are a doer and have a passion for serving others, we want to talk to you. If you want to be part of a global health care company that is making a difference and changing lives, Mylan may be the place for you. With a workforce of more than 35,000 worldwide, we can make a difference. We encourage you to visit Mylan.com to learn more about our unconventional culture, our approach to doing business and how we plan to set new standards in health care. Mylan offers competitive salary, excellent benefits and an environment conducive to professional growth and advancement. All qualified applicants will receive consideration for employment without regard to their disability or protected veteran status. Mylan is an Equal Opportunity Employer.
Number of employees
50-99 employees
Company address
Contact
Contact person: Zuzana Šebo Bartová
E-mail:
send CV