Programmer: Convolutional Neural Networks for Image Generation (not only GAN)
Reagujte bez životopisu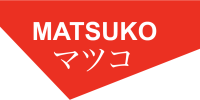 Programmer: Convolutional Neural Networks for Image Generation (not only GAN)
MATSUKO s.r.o.
Wage (gross)
3 500 EUR/month
Information about the position
Job description, responsibilities and duties
We strive to bring to the market the 3D telecommunication product. We are interested in the rendering of the face, hair and the upper body of human. We work with our own 3D data. Convolutional Neural Networks are our core technology, we work with our own network architectures. Our work is organized into three topics: data, rendering and core neural network. We are small team located in Kosice Slovakia, the town is friendly and cute :-)

We are looking for a new colleague who will join us on working on improving our architecture and the product. Somebody who will bring a different view on the topic than we have, different stack of experience than we have, and who is willing to innovate. We expect experience with convolutional neural networks.

Can you answer questions below?
What is wrong with current Convolutional Neural Networks and how to fix it?
What is the research topic in Neural Networks you are most interested in?
Why neural networks work? Everybody was sceptical about them just few years ago...
Employee perks, benefits
- Working on world-class highly-innovative product
- Opportunity of personal growth and development
- Working in deep tech startup company, finalist of Startup World Cup and Startup Awards, featured in Forbes
Requirements for the employee
Candidates with education suit the position
University education (Master's degree)
Postgraduate (Doctorate)
Educational Specialization
Programmer: Convolutional Neural Networks for Image Generation (not only GAN)
Language skills
English - Advanced (C1)
Personality requirements and skills
- MSc. with thesis from Convolutional Neural Networks,
or publication,
or PhD from AI or similiar field (including PhD student)
Advertiser
Brief description of the company
MATSUKO is an international company developing Skype 3D communication of the future. Imagine 3D holograms as a means of interacting with your colleagues or friends. Matsuko flagship product is bringing sci-fi like elements into real world conference rooms. And not just there. Regardless of the physical distance, talking to a 3D model of your communication counterpart has never felt more real. Grab a unique opportunity to work on a revolutionary piece of technology.
For more details, visit www.matsuko.com or visit below mentioned websites: https://www.ipmllp.com/case-study/matsuko-interactive/
https://www.forbes.sk/matsuko-ziskalo-investiciu-takmer-milion-eur-kosicky-startup-chce-prerazit-aj-v-usa/
Number of employees
2 employees
Company address
Contact