Junior Financial Controller - (Intern / Student)
Reagujte bez životopisu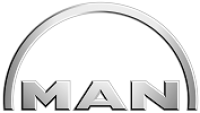 Junior Financial Controller - (Intern / Student)
MAN Truck & Bus Slovakia s.r.o.
Contract type
part-time, agreement-based (Temporary jobs), internship, work experience
Information about the position
Job description, responsibilities and duties
- Would you like to connect theoretical knowledge from school with practice experience in real firm ?
- Are you interested in gathering experience from Financial Controlling during your studies ?
- Are you open for new challenges ? Do you have commitment, and drive for results ?
- Do you have working experience from abroad ? Do you speak English ?
- Are you fast learner, effective and highly motivated person ?
- Would you like to work for multinational company ?
- Do you enjoy work with numbers and MsExcel ?

If you answered YES to the above questions, then you might be a right fit for us !

We are looking for Junior Financial Controller – (Intern / Student), that will be reporting to Senior Financial Controller.

Your main responsibilities will be:
- Participate on preparation and delivery of financial and management reports;
- Maintenance of regular reporting to headquarters and internal customers;
- Support within the regular monthly close including booking of closing entries in SAP FI;
- Support within the financial planning and forecasting cycle;
- Support of Financial Controller and Finance Director;
- Analysis of internal controls and processes improvement;
- Preparation of various ad-hoc analysis and other controlling activities.
Information about the selection process
In case you are interested in this position, please send your CV in English or Slovak language to following email address:
[email protected]
In your email, please add a statement that you agree with processing of your personal data within the recruitment & selection procedure.
Requirements for the employee
Candidates with education suit the position
Follow-up/Higher Professional Education
University student
University education (Bachelor's degree)
Educational Specialization
Finance
Language skills
English - Upper intermediate (B2) and Slovak - Proficiency (C2)
Other knowledge
Microsoft Excel - advanced
Double-entry bookkeeping - basic
Personality requirements and skills
- University student of Economy (min. 2nd year of study);
- Advanced skills in MsExcel;
- Time availability part-time - mainly during the first half of each month;
- Self-starter with high motivation and drive for results;
- Excellent priority setting and time management;
- Native in Slovak; fluent in English; German is an advantage;
- At least basic knowledge of double-entry bookkeeping;
- Team player with great interpersonal and communication skills;
Advertiser
Brief description of the company
MAN Truck & Bus is one of the leading international suppliers of commercial vehicles and transport solutions. Its products include Trucks, Buses, Vans (incl. electric). Its AfterSales services include Service, Spare Parts, Repair & Maintenance contracts, right up to support and Financial Services covering all operating aspects of MAN vehicles. Since 11/2011, MAN is the member of VOLKSWAGEN Group.
Number of employees
50-99 employees
Company address
Contact
Contact person: Ing. Martin Plachý
E-mail:
send CV