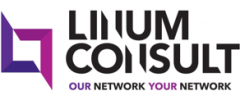 Senior Scala Developer
Linum Consult
Place of work
Prague, Czechia
Wage (gross)
100 000 - 137 000 Kč/month
Information about the position
Job description, responsibilities and duties
RESPONSIBILITIES
• Taking responsibility and ownership of the new feature development of the strategic Treasury Data Platform built on Hadoop, Scala, and Spark
• Supporting the Developers, Business Analysts, Architects, and Project Managers across all regions and business clusters, delivering robust design and technical solutions
• Solving complicated problems in an elegant way
• Working on all aspects of analysis, design, implementation, and deployment of all software related to the core data applications
• Focusing on good code quality and high-test coverage and actively participating in code reviews
• Building robust systems and taking responsibility for their stability in production
• Keeping up with current industry trends
PROFILE
• Excellent technical knowledge of Scala/Java, object-oriented and/or functional programming design principles
• Experience in Big data/Hadoop Technologies: Spark, Hive, Impala
• Experience in Agile methodologies: Scrum, Kanban
• Experienced in at least one of the following frameworks: CATS, Scalaz, doobie, http4s, FS2
• Very strong communication skills, with the ability to clearly convey information to non-technical colleagues
• Excellent knowledge of database design fundamentals, multi-threaded, high throughput, low-latency design components
• Ideally have DevOps, source control, unit and integration testing, continuous integration, release management, and other software development experience
APPLICATION PROCESS
If you fulfil ALL of the key criteria for this position, then please submit your application for the attention of Kiva Donald to
[email protected]
If your application is successful you will be contacted within 48 hours for a further discussion.
Company on whose behalf the position is being filled
Banking, finance
Linum Consult's client is a leading international finance company, currently seeking a Senior Scala Developer to contribute to various projects spanning across critical technical deliveries, regulatory projects, and platform enhancements. This role will be based in Prague.
Requirements for the employee
Candidates with education suit the position
Follow-up/Higher Professional Education
University student
University education (Bachelor's degree)
University education (Master's degree)
Postgraduate (Doctorate)
Language skills
English - Proficiency (C2)
Advertiser
Brief description of the company
Linum Consult provide international project solutions and recruitment services to global organisations, government entities and contractors.
From Contract & Claims Management to Risk Management & Recruitment Solutions, we offer a range of project solutions to organisations across the world, from independent consultancies to FTSE100 businesses. Specialising in Construction & Engineering, Energy & Renewables, FinTech and Mining & Machine Parts, our global presence and expertise means we are perfectly placed to support our clients' projects, anytime, anywhere in the world.
Number of employees
5-9 employees
Contact