Можливість для людей з України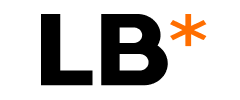 Junior UX Researcher
Lighting Beetle s.r.o.
Place of work
Pradiareň 1900, Svätoplukova, Ružinov, Slovakia, Bratislava (Job with occasional home office)
Contract type
full-time, trade licence
Wage (gross)
From 1 150 EUR/month
✱ Do you prefer trade license? Invoicing us supergross cost equivalent is just OK for us – starting 1 666 EUR wo/ VAT monthly ✱ Unlimited paid vacation ✱ Profit sharing scheme for everyone - imagine it as at least 2 extra salaries per year, or even more.
Information about the position
Job description, responsibilities and duties
A UX Researcher is a curious individual who advocates for customer needs while building a product or service. They bring together business, product, technology, and people. As a UX Researcher at LB*, you will plan, design, and carry out research activities with customers to help teams get a deep understanding of the people who use a product or service.

This deep understanding can take place during:
✱ 1. Discovery: where researchers explore the problem space, with the help of generative research techniques, and map out the business and technical context.
✱ 2. Delivery: where researchers help find solutions to the problems and evaluate them, through methods such as user testing.

Projects at LB* take place in a collaborative agile environment, where you will be part of a multidisciplinary team, cooperating with both colleagues and stakeholders during all phases of the product lifecycle.

As a UX Researcher, you do not necessarily need to be a great wireframer or prototyper, but it is important to help design solutions, by clearly framing customer needs and ideating solutions either visually or textually.

What the job entails

On your day-to-day as a UX Researcher, you will perform the following activities:
✱ Planning: Based on the project's context and goals, come up with a research plan to gather insights that help validate assumptions, find problems worth solving and inform design solutions.
✱ Execute & analyze research: Conduct research methods with confidence and collect insights systematically.
✱ Communicate research insights: Convey research insights clearly for a diverse audience (e.g. designers, developers, PMs, stakeholders, etc.), to raise their chance of impacting the product or service.
✱ Research management: Manage people and resources needed for the effective execution of user research.
✱ Customer profiling: Create profiles that help build empathy within your team while designing and talking about customers.
✱ Concepting & ideation: Transform customer and business insights into design solutions with the purpose of achieving a specific goal.
✱ Testing & validation: Together with designers, evaluate solutions to make sure they are solving problems, improving the customer experience, and creating business value.
Employee perks, benefits
Opportunities

LB* has a diverse client portfolio including automotive, telecommunication, government, banking, insurance, among others. Upon joining our team, you will have the opportunity to work with organizations around the globe, honing your research skills as you integrate a multidisciplinary project team.

You will also be part of our internal UX Community together with other researchers and interaction designers. Besides growth opportunities in projects, you may also benefit from dedicated mentoring from peers, and even try your hand at other expertises in our design process such as interaction design, content design, visual design, and product management.


At LB*, we are guided by collective common sense. We don't have any work benefits because we just don't need them. Why? Because all of this is already part of our DNA:

✱ As much paid vacation as you want. Your colleagues, not your boss, will approve it, and you don't have to prove it to anyone.
✱ Everything you need for work we can provide you with, as long as you don't break it - phones, computers, iPads, etc.
✱ We all share the company's quarterly profit, which definitely won't go unnoticed.
✱ Everyone manages their own working time.
✱ We talk about things openly, just like we do right now. No bullsh*t.
✱ We provide great room for development in what you want to do. We will support you with time and money.
✱ Parties and teambuilding sessions? Get ready for our strobe light and steam machine.
✱ We drink non-traditional coffee and traditional tea.
✱ We are Greta-friendly, we hold swap events, and we use a minimum of paper, which is also recycled.
✱ We work from home and the office. Based on our mood and our needs.
Information about the selection process
If you are up for the challenge, drop us an email at
[email protected]
and make sure to include:
✱ A cover letter explaining why you are interested in becoming a UX Researcher at LB*.
✱ Your CV.
✱ A portfolio is appreciated, but not mandatory.
Requirements for the employee
Candidates with education suit the position
Secondary with school-leaving examination
Follow-up/Higher Professional Education
University student
University education (Bachelor's degree)
University education (Master's degree)
Postgraduate (Doctorate)
Educational Specialization
Anthropology, Psychology, HCI, Product design, UX Design, Marketing
Language skills
English - Upper intermediate (B2)
Other knowledge
Miro - Basic
Figma - Basic
Hotjar - Basic
Typeform - Basic
Google Docs - Skillful
Microsoft Office 365 - Skillful
The position is suitable for a fresh graduate
Yes
Personality requirements and skills
We believe that a great product team is composed of people coming from diverse backgrounds.

While a formal education is appreciated, what we are looking for is a customer-driven mindset, strong curiosity, and passion for finding and solving problems.

✱ Experience
Previous experience as a UX Researcher or in similar roles is appreciated, but not mandatory.

✱ Language
We are based in Bratislava, Slovakia, but we are an international agency working with clients across the globe. To fully integrate our project teams, we are looking for someone with at least B2 English level.

✱ Mindset
We are looking for a person who is:
⧉ Curious: You constantly ask questions and seek to understand the people and the world around you.
❤ Empathetical: You look at a situation from multiple perspectives and try to understand other people's needs.
♞ Methodical: You do not jump to conclusions. You are able to follow processes and methods while avoiding wasteful activities.
♛ Rational: You apply reason and support your arguments with credible data and facts, instead of emotion and guesswork.
☂ Organized: Your work is timely, well-structured, and concise.
☘ Collaborative: You are able to work with people from diverse backgrounds.
☎ Communicative: You lead conversations with confidence, and clearly convey thoughts and ideas to diverse audiences.
Advertiser
Brief description of the company
We are the largest Slovak UX studio, composed of 60 talented people.

Our mission is to make a customer-centric design through which we improve lives and eliminate unnecessary complications.

We focus on projects that have a tremendous social impact in many areas, such as healthcare, telecommunications, automotive, banking, insurance, and state administration.

Our work is not based on unfounded opinions but on rational arguments and data obtained through honest user research. But we still care about creativity and nice visuals.

We work bullsh*t-free, which is why people enjoy and find it fulfilling working at LB*.
Number of employees
50-99 employees
Contact