1 200 EUR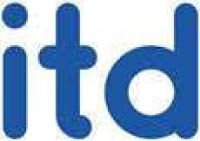 Assistant accountant
IT-Development Slovakia s.r.o.
Neváhajte a pošlite životopis! O prácu sa uchádzajú aj kandidáti, ktorí nespĺňajú úplne všetky požiadavky.
Place of work
Panenská 5, 811 03 Bratislava, Bratislava I
Contract type
part-time, agreement-based (Temporary jobs)
Total wage (gross)
1 200 EUR
Information about the position
Job description, responsibilities and duties
- Centralizing monthly time sheets, medical statements, expenses for the accountant ;
- Preparing individual payslips, order and handle the food vouchers for our employees;
- Salaries and suppliers payments, liaise with the accountant and send reports to tax office (VAT, payroll, insurance, health etc) ;
- gather observations, remarks which may occur and liaise with the French team and Slovak accountant, dispatch food vouchers;
- Handle the administrative tasks upon new onboarding or changes (contracts etc) ;
- Prepare the monthly invoice for the Headquarters and send it to the accountant ;
- Support the Headquarters for ad hoc queries ;
- Handle all kinds of small tasks which may occur in relation with the ones mentioned above.
Basic wage component (gross) and other rewards
1200€ gross / month for full time; the amount will be adjusted for a part time position or a contractor agreement
Information about the selection process
Requirements for the employee
Candidates with education suit the position
University education (Bachelor's degree)
University education (Master's degree)
Educational Specialization
Accounting, administration
Language skills
English - Advanced (C1) or French - Upper intermediate (B2)
Other knowledge
Business correspondence - advanced
Payroll accounting - advanced
Human Resources - advanced
Microsoft Excel - advanced
Microsoft Word - advanced
Number of years of experience
5
Personality requirements and skills
• Fluent in English or French
• Knowledge of administration policies, systems and procedures.
• Conscientious, responsible, duty-oriented, rule-compliant.
• Detail-oriented, organized.
• Easy-going, tolerant, patient.
• Pragmatic, practical, realistic, bottom-line oriented.
• Decision-making and problem solving.
Advertiser
Brief description of the company
For many years, IT-Development has provided its clients with effective and adapted mobile network management solutions. We apply our experience to create applications that meet the challenges facing our community. Our innovative solutions in the area of network rollout, O&M, site management and supply chain management are driven by the industry's most experienced organizations such as Orange, Tele2, etc. At IT-Development we believe that our success is the result of our clients' satisfaction.
Number of employees
25-49 employees
Company address
Contact
Contact person: Camelia Horvat
E-mail:
send CV