Customer support (English/German) partly home office
10 - 12 EUR/hour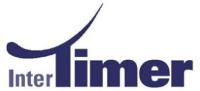 Customer support (English/German) partly home office
InterTimer GmbH
Place of work
Remote work
Contract type
full-time, part-time
Total wage (gross)
10 - 12 EUR/hour
Information about the position
Job description, responsibilities and duties
We are a small software company from Munich/Germany and we are looking for a clerk for our new branch in Bratislava.
The tasks include answering customer requests by email (mainly in German, partly in English) and order processing (online).
Work is mostly done from Home Office, 20h/30h or 40h week.
Good salary!
Requirements:
- Very good German English skills
- Experience in Facebook and Gmail
- Interested and open to new technologies
- High motivation and discipline for self-dependent independent work
If your interest, just send us a short application
E-mail to:
[email protected]
Information about the selection process
Requirements for the employee
Candidates with education suit the position
Primary education
Language skills
German - Proficiency (C2) and English - Advanced (C1)
Advertiser
Brief description of the company
software development
Number of employees
10-19 employees
Company address
InterTimer
Allinger Str. 85
82178 Puchheim
Germany

Contact
Contact person: Horst Blankenstein
E-mail:
send CV