Extended: SVN 2023-09 Project Associate (Social Worker - Employment Counselling), G5, Košice
Можливість для людей з України
Ľutujeme, spoločnosť ponúkajúca danú pracovnú pozíciu ukončila zverejnenie ponuky na stránke.
Ďakujeme za porozumenie.
Zobraziť podobné ponuky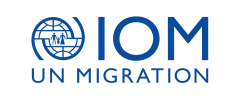 Extended: SVN 2023-09 Project Associate (Social Worker - Employment Counselling), G5, Košice
International Organization for Migration (IOM)
Wage (gross)
1 736 EUR/month
Income is exempted from taxation
Information about the position
Job description, responsibilities and duties
Under the overall guidance of the Chief of Mission in Bratislava and the administrative supervision of the Head of Sub-Office in Kosice and the direct supervision of the Project Coordinator (Social Inclusion), the incumbent will be responsible for employment counselling services in collective accommodation facilities, supporting the labour mobility and integration of migrants.
Responsibilities:
1. Provide employment counselling to clients including further outreach activities related to job inclusion of migrants;
2. Conduct one-to-one or small group sessions with beneficiaries;
3. Assess/profile the educational and professional background of beneficiaries;
4. Build up a database of potential courses and training for referral purposes, i.e subject matter language courses;
5. Support beneficiaries to set realistic career goals and develop step-by-step respective achievement plans;
6. Evaluate beneficiaries' skills and interests through aptitude assessments, interviews and individual planning;
7. Organize the participation of beneficiaries in events and training aiming to promote their employability prospects;
8. Link beneficiaries with available training opportunities and other educational courses;
9. Contribute to the expansion of the network with employers in the region and coordinate with other relevant colleagues for liaising of project beneficiaries with prospective employers;
10. Contribute to the organisation of employment-related events, training, and workshops for various target groups;
11. Prepare records on individual cases, performs case management and maintain clients' files;
12. Develop and organise outreach activities, including community events, workshops, appearances and other communication opportunities;
13. Participate in the delivery of capacity-building workshops/training and awareness sessions;
14. Support the provision of grants for education and re-qualification courses, specific education opportunities/classes/recognition of education and qualification for clients; including the processing of the applications, individual monitoring of each assigned course, cooperation and selection of course provision;
15. Establish cooperation with local and regional institutions, employers, relevant governmental, and non-governmental entities as well as other international organisations and local NGOs on project activities;
16. Assist in the development of information materials and other supporting documents for target groups;
17. Contribute to regular updates on the integration programme; updates newsletters, social media posts/blogs and leaflets;
18. Assist in the preparation of periodic and final reports to the donor, including filing and preparation of supporting documentation;
19. Gather and archive detailed disaggregated data, information and supporting documentation necessary for the project implementation;
20. Perform such other duties as may be assigned.
Employee perks, benefits
Special Short Term Contract, 6 months with possibility of extension

General Staff (GV, UN Salary Scale valid for the Slovak Republic since 1 Jan 2022). Step one of the salary scale corresponds to all inclusive fee 1,736.25 EUR per month (income is exempted from taxation).
6 weeks of paid annual leave per year (2.5 days per completed month of service).
24 days of paid sick leave per year (2 days per completed month of service).
Special medical insurance.
Information about the selection process
IOM is committed to a diverse and inclusive work environment. Read more about diversity and inclusion at IOM at www.iom.int/diversity.
Applications are welcome from first- and second-tier candidates. For all IOM vacancies, applications from qualified and eligible first-tier candidates are considered before those of qualified and eligible second-tier candidates in the selection process.
For the purpose of this vacancy, the following are considered first-tier candidates:
Internal candidates
Second tier candidates include:
All external candidates.
This selection process may be used to staff similar positions in various duty stations.
This post is subject to local recruitment and funding confirmation.
This selection process may be used to staff similar positions in various duty stations.
Appointment will be subject to certification that the candidate is medically fit for appointment, with Right of Residence and Right to Work in the Duty Station and verification of residency when applicable.
As part of the mandatory medical entry on duty clearance, candidates will be requested to provide evidence of full vaccination against COVID-19.
How to apply:
Interested candidates are invited to submit their applications – CV and a Cover Letter in English to
[email protected]
by 11 June 2023 23:59 (Bratislava time) at the latest, referring to this advertisement and using the subject line "SVN 2023-09 Project Associate (Social Worker - Employment Counselling), G5, Kosice".
In order for an application to be considered valid, it must contain a CV and a Cover Letter. Please note that only shortlisted candidates will be contacted.
Posting period:
From 26 May 2023 until 11 June 2023.
No Fees:
IOM does not charge a fee at any stage of its recruitment process (application, interview,
processing, training or other fee). IOM does not request any information related to bank
accounts.
Requirements for the employee
Candidates with education suit the position
Secondary with school-leaving examination
University education (Bachelor's degree)
University education (Master's degree)
Educational Specialization
Social Work, Political or Social Sciences, International Relations, Development Studies, Migration Studies, Human Rights, Law or related fields
Language skills
English - Advanced (C1) and Slovak - Advanced (C1)
Experience in the position/sector
Social Work, Political or Social Sciences, International Relations, Development Studies, Migration S
Number of years of experience
3
Personality requirements and skills
EDUCATION
• High school diploma from an accredited academic institution with at least five years of relevant experience, or
• Bachelor's degree in Social Work, Political or Social Sciences, International Relations, Development Studies, Migration Studies, Human Rights, Law, Economics, Business Administration, or related fields from an accredited academic institution with at least three years of relevant experience
EXPERIENCE
 Experience in employment counselling, educational activities, community outreach or similar fieldwork;
 Experience in working with communities, governments, civil society and the private sector;
 Experience in community outreach, cultural mediation or similar is an advantage;
 Experience in working with migrants, migration management, and international migration issues is an advantage;
 Experience in social, labour and migration law of the Slovak Republic and human rights law is an advantage.

SKILLS
• Strong interpersonal skills with a commitment to provide respectful, culturally-competent communication, including an awareness and acceptance of cultural differences;
• Knowledge of diverse cultures and environments; and the skills to adapt communication skills to fit cultural context;
• Strong written and verbal communication skills and ability to communicate effectively with a team.

Languages
Fluency in English and Slovak is required. Working knowledge of Ukrainian and/or Russian is an advantage.

Required Competencies
The incumbent is expected to demonstrate the following values and competencies:
Values
• Inclusion and respect for diversity: respects and promotes individual and cultural differences; encourages diversity and inclusion wherever possible.
• Integrity and transparency: maintains high ethical standards and acts in a manner consistent with organizational principles/rules and standards of conduct.
• Professionalism: demonstrates ability to work in a composed, competent and committed manner and exercises careful judgment in meeting day-to-day challenges.
• Resource Mobilization - Establishes realistic resource requirements to meet IOM needs

Core Competencies – behavioural indicators level 2
• Teamwork: develops and promotes effective collaboration within and across units to achieve shared goals and optimize results.
• Delivering results: produces and delivers quality results in a service-oriented and timely manner; is action oriented and committed to achieving agreed outcomes.
• Managing and sharing knowledge: continuously seeks to learn, share knowledge and innovate.
• Accountability: takes ownership for achieving the Organization's priorities and assumes responsibility for own action and delegated work.
• Communication: encourages and contributes to clear and open communication; explains complex matters in an informative, inspiring and motivational way.

https://www.iom.int/sites/g/files/tmzbdl486/files/about-iom/iom_revised_competency_framework_external.pdf
Advertiser
Brief description of the company
Established in 1951, IOM is a Related Organization of the United Nations, and as the leading UN agency in the field of migration, works closely with governmental, intergovernmental and non-governmental partners. IOM is dedicated to promoting humane and orderly migration for the benefit of all. It does so by providing services and advice to governments and migrants.
Contact
Contact person: IOM HR
E-mail:
send CV