Ľutujeme, spoločnosť ponúkajúca danú pracovnú pozíciu ukončila zverejnenie ponuky na stránke.
Ďakujeme za porozumenie.
Zobraziť podobné ponuky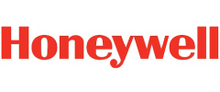 Sr HSE Supervisor
Honeywell Staffing Team
Place of work
Námestie Dr. A. Schweitzera 194, Stará Turá
Wage (gross)
2 500 EUR/month
Depending on your professional experience.
Information about the position
Job description, responsibilities and duties
- develops, recommends and implements practical, functional approaches to resolve
safety, health and environmental issues in support of location strategies for achieving
customer satisfaction and regulatory/policy compliance.
- provides advice on safety, health and environmental concerns and works with
employees at all organizational levels to affect corrective action strategies. Serves as
adviser to safety committees.
- utilizes six-sigma tools and behavior-based safety strategies to guide injury
prevention efforts.
- facilitates root cause analyses of significant injuries and incidents. Conducts
investigations into incidents involving any violations and prepares appropriate written
reports.
- conducts internal safety, health and environmental audits to verify compliance levels.
Evaluates site HSE management system, procedures and processes and implements
changes to maximize effectiveness
- develops site specific safety, health, and environment policies/procedures and ensures
that requirements are effectively integrated into standard operating procedures.
- provides expertise during concept and design phases of products and manufacturing
processes to ensure that sound safety and health control methodologies are integrated
in design. Conducts process hazard assessments as warranted.
- performs ergonomic assessments and provides technical guidance to employees to
minimize risks associated with material handling, repetitive motion and workstation
design.
- peviews new chemicals from a safety and health perspective and ensures appropriate
controls are established prior to introduction into the workplace.
Employee perks, benefits
- flexible working hours
- motivating financial evaluation
- an international stable environment in a fast-growing company
- career development opportunity
- employees events
- contribution to pension pillar, regular education, meals...
- other interesting benefits - details on interview
Requirements for the employee
Candidates with education suit the position
University education (Bachelor's degree)
University education (Master's degree)
Language skills
Slovak - Advanced (C1) and English - Advanced (C1)
Other knowledge
Microsoft Office 365 - advanced
SAP - advanced
Driving licence
B
Number of years of experience
5
Personality requirements and skills
Professional competence according to §24 of Act No. 124/2006 Z.z.
Leading skills
Global Business Mindset
High responsible approach to work, precision, attention to detail
Independance & Flexibility
Teamwork ability
Ability to work under pressure - Stress Management
Problem solving ability
Organizational skills
Continuous improvement Focus
Result orientated person
Constructive & Effective Communication
Presentation skills
Change management
People Development
Pro-activness
Ability to make decisions R&F
Coaching & Mentoring skills
Advertiser
Brief description of the company
Honeywell is a Fortune 100 company that invents and manufactures technologies to address tough challenges linked to global macrotrends such as safety, security, and energy. With approximately 129,000 employees worldwide, including more than 19,000 engineers and scientists, we have an unrelenting focus on quality, delivery, value, and technology in everything we make and do.
Company address
Honeywell Staffing Team