Honeywell, Partizánske_Sr. Procurement Officer
Ľutujeme, spoločnosť ponúkajúca danú pracovnú pozíciu ukončila zverejnenie ponuky na stránke.
Ďakujeme za porozumenie.
Zobraziť podobné ponuky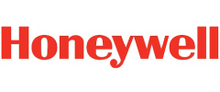 Honeywell, Partizánske_Sr. Procurement Officer
Honeywell Staffing Team
Place of work
Partizánske
Information about the position
Job description, responsibilities and duties
• Work to improve the efficiency of the procurement processes in SAP either by implementing new functionality or working with cross functional teams to improve the business processes
• Provides the support to the Customer Support Organization to optimize order management with order prioritisation activities
• Responsibility for timely delivery of materials in the required quality and quantity. To perform tactical procurement, purchase order creation and communication with BTS suppliers.
• Providing regular information to CS Teams regarding product availability, product shortages or any other situation which could impact customer orders
• Report, define & implement key metrics that support day-to-day order planning activities
Basic wage component (gross) and other rewards
from 1600 Eur/gross (depending on your professional experience)
Employee perks, benefits
- work contract with Honeywell
- 13 th salary
- career growth
- 3. pension pillar / contribution
- travel allowance 60%
- overrange allowance for lunch
- free assistance (legal and financial counseling) for employees and their
family members
- very interesting social program
Requirements for the employee
Candidates with education suit the position
Secondary with school-leaving examination
University education (Bachelor's degree)
University education (Master's degree)
Educational Specialization
• Economic / Technical University or Secondary School + experience
Language skills
English - Upper intermediate (B2) and Slovak - Advanced (C1)
Other knowledge
SAP - advanced
Microsoft Excel - advanced
Microsoft Word - basic
Driving licence
B
Number of years of experience
2
Personality requirements and skills
• Teamwork ability, time flexibility, communication, organizational and negotiation skills.
Advertiser
Brief description of the company
Honeywell is a Fortune 100 company that invents and manufactures technologies to address tough challenges linked to global macrotrends such as safety, security, and energy. With approximately 129,000 employees worldwide, including more than 19,000 engineers and scientists, we have an unrelenting focus on quality, delivery, value, and technology in everything we make and do.
Company address
Honeywell Stará Turá
Nam. Dr. A. Schweitzera 194
91601 Stará Turá