750 - 1 400 EUR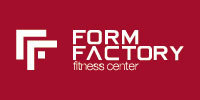 Receptionist + sales
Fit Invest Slovakia s.r.o.
Place of work
Galéria Lamač, Lamačská cesta, Lamač
Contract type
full-time, part-time, agreement-based (Temporary jobs)
Total wage (gross)
750 - 1 400 EUR
Information about the position
Job description, responsibilities and duties
Do you have previous experience in sales or customer care with active sales?
Are you a positive person with good energy and smile on your face?
Are you not afraid to communicate with new people and do you speak English?
We are looking for a colleague who will take care of our clients. We will also appreciate very good communication and organizational skills it will be used in everyday contact with clients.
You will be responsible what kind of impression get our clients of our club and atmosphere in it. Therefore, we are seeking an enthusiastic person, responsible, clever and entertaining sport lover and good team worker. Love care about clients, happy positive person, detail oriented. Previous experience of sales or some customer care is a must.
Basic wage component (gross) and other rewards
Basic salary from 750 EUR, interesting bonus system depends on sales - depends on you
Employee perks, benefits
Work in the fast growing international company with digital focus
Unique career experience and unparalleled opportunity for you to grow
Friendly workplace environment, team bonding events, ability to participate in after work activities
Interesting bonus system
Competitive benefits package: e.g. sport packages, external courses
Additional holiday and sick days
Financial bonus for reffering a suitable candidate for work (special conditions)
Information about the selection process
Working activities:
• Take care of club clients and reception (all duties)
• Active selling membership and calling the client database
• Active sale of additional goods at the reception
• Ensuring opening and closing of the club in time and all related activities
• Performing other activities according to the instructions of the Club Manager
Expected date of completion of the selection process
25 September 2019
(there are still 9 more days)
Requirements for the employee
Candidates with education suit the position
Secondary with school-leaving examination
Follow-up/Higher Professional Education
University student
University education (Bachelor's degree)
University education (Master's degree)
Postgraduate (Doctorate)
Educational Specialization
Customer care
Language skills
Slovak - Proficiency (C2) and English - Upper intermediate (B2)
Other knowledge
Microsoft Excel - basic
Microsoft Outlook - advanced
Microsoft Windows - advanced
Microsoft Word - advanced
Number of years of experience
1
The position is suitable for a fresh graduate
Yes
Personality requirements and skills
Slovak language spoken and written
English language or other foreign language: communication level
Driving license: B
PC work: Microsoft office, MS Excel, knowledge of Facebook and Instagram
The position is suitable for a fresh graduate: depends of previous experiences
Advertiser
Brief description of the company
Fit Invest Slovakia s.r.o. is a part of Benefit Systems International sp. z o.o. and Fit Invest International sp. z o.o. They´ve been operating on the Polish market since 2001 and has been listed in the Warsaw Stock Exchange since 2011. The company has created the MultiSport sports and recreational programme, which promotes an active and healthy lifestyle amongst its users. The sports cards provide access to nearly 4,000 sports and recreational facilities in more than 650 towns and cities throughout Poland, Czech Republic, Slovakia and Bulgaria, where the number of sports cards users is steadily increasing.
Company address
Fit Invest Slovakia s.r.o.
Ružová dolina 480/6
821 08 Bratislava - mestská časť Ružinov

Contact
Contact person: Ing. Mary Balušinská
E-mail:
send CV