Principal Director Legal Affairs
Ľutujeme, spoločnosť ponúkajúca danú pracovnú pozíciu ukončila zverejnenie ponuky na stránke.
Ďakujeme za porozumenie.
Zobraziť podobné ponuky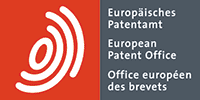 Principal Director Legal Affairs
European Patent Office
Place of work
Munich, Germany
Wage (gross)
14 399,34 EUR/month
monthly salary* for this vacancy EUR 14 399.34, which may be supplemented by various allowances depending on your personal circumstances)
Information about the position
Job description, responsibilities and duties
Within the Directorate General 5 Legal and International Affairs led by a Vice-President, the EPO's Principal Directorate Legal Affairs will play a key role in helping to achieve these strategic objectives. It will strive to achieve a sound harmonised system of law, greater convergence in the interpretation of practice and predictability of the legal processes for users and the introduction of the unitary patent upon its ratification. In addition, the Principal Directorate Legal Affairs will also be responsible for managing the EPO's intangible asset portfolio.

To ensure the success of these important missions for the Organisation, the EPO now seeks to appoint a Principal Director Legal Affairs, who will report to the Chief International and Legal Officer.

Your main responsibilities
• Managing all legal activities of the Office related to patent law, institutional law and contract law, and providing the services of the Office with high legal expertise in these matters
• Preparing and participating in the negotiations of bilateral and multilateral agreements and legal instruments related to patents
• Addressing all questions relating to the interpretations of agreements and international patent treaties, in particular the PCT, and on the development of EU law related to patents
• Driving all initiatives linked to the approximation of patent laws and practices at international and European levels, in particular the convergence programme identified in the EPO's strategic plan 2023
• Giving legal advice, in-house and externally, on the application of the European Patent Convention (EPC) and other international treaties
• Representing the Office on international bodies and other organisations especially those representing users of the patent system
• Acting as a resource across the organisation and providing legal support in relation with the contractual activities of the Office
• Managing effectively the EPO's intangible asset portfolio
• Leading teams of highly qualified lawyers, translating the strategic objectives into a comprehensive actionable plan and ensuring its proper execution
Employee perks, benefits
What we offer
• intellectual challenges and empowerment through professional development
• the chance to work with inspiring people from various different cultures
• an excellent social package
• contributory medical-insurance and pension schemes
• relocation benefits and various allowances (e.g. household, dependants', childcare, education, expatriation, installation and rent allowance), depending on their personal circumstances

Interested?
Apply online via the 'Apply' button
Information about the selection process
Process and timeline

The successful candidate will be selected on the basis of qualifications and relevant experience, supplemented as appropriate by interviews, tests and/or a personality questionnaire. The interviews are expected to take place in calendar week 49/50 in Munich.

* after deduction of EPO internal tax and before deduction of staff contributions to the social-security and pension schemes. The salary range depends on experience.

To foster gender diversity, EPO encourages applications from women.
The EPO is an equal opportunities employer and supports workforce diversity as a signatory to the Diversity Charter (Charta der Vielfalt) since 2010.
All applications for vacant positions will be welcomed and considered on the professional merits of the applicant against the role profile for the position regardless of nationality, ethnic origin, gender, sexual orientation, marital status, disability, parental responsibilities, age, religion or belief.
Requirements for the employee
Candidates with education suit the position
University education (Master's degree)
Language skills
English - Proficiency (C2) or French - Proficiency (C2) or German - Proficiency (C2)
Personality requirements and skills
What we expect from you
• Excellent knowledge of the European Patent legal framework, the international instruments and EU regulations related to patents
• Knowledge of other IP laws and other fields of law relevant to Principal Director Legal Affairs
• In-depth understanding of patent issues and international negotiations about patent laws and practices.
• Ability to manage technical and complex legal negotiations
• Several years of professional legal experience, ideally within a European / EU institution or agency, or international organisation
• Proven record of successful implementation of projects
• Ability to lead and motivate teams through collaborative and agile working methods
• Ability to work in good coordination with other services of the Office in pursuit of the strategic goals
• Excellent communication skills with the ability to influence and garner support from a variety of stakeholders

Minimum qualifications
• Diploma of completed university studies at master's level in law or – in exceptional cases – equivalent professional experience
• Excellent knowledge of one of the EPO's official languages (English French and German) and ability to understand the other two; in exceptional cases, excellent knowledge of one official language and ability to understand another
• Citizenship of one of the member states of the European Patent Organisation.
Advertiser
Brief description of the company
About the EPO

The European Patent Office

With almost 7 000 employees, the European Patent Office (EPO) is one of the largest public service institutions in Europe. Its headquarters are in Munich and it also has offices in Berlin, Brussels, The Hague and Vienna. The EPO was founded with the aim of strengthening co-operation on patents in Europe. Through the EPO's centralised patent granting procedure, inventors are able to obtain high-quality patent protection in up to 44 countries, covering a market of some 700 million people. The EPO is also the world's leading authority in patent information and patent searching.

In 2018, the EPO received over 174 000 patent applications and granted over 127 000 patents. Its free online patent database, Espacenet, contains more than 100 million technical documents from 100 countries, and its free neural machine translation service, Patent Translate, provides instant, high-quality translation in 32 languages, including Chinese, Japanese, Korean and Russian.
Company address