2 700 - 4 400 EUR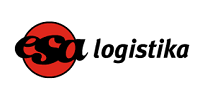 Chief Financial Officer
ESA LOGISTIKA, s.r.o.
Total wage (gross)
2 700 - 4 400 EUR
Information about the position
Job description, responsibilities and duties
• Financial management of the company
• Guidance and support to the TOP management in required growth of
profitability (active role between management and operations)
• Leading of finance department (5 persons)
• Responsibility for management, further development of controlling
• Active participation in the process of both strategic and annual planning,
regular forecasting and performance assessments
• Cash flow/working capital management, incl. over-dues collection
• Responsibility for accounting (statutory, IFRS), auditing
• Review of contract conditions
• Insurance program supervision
• Ad hoc analysis and reports, benchmarking
Basic wage component (gross) and other rewards
2700 EUR/month depending on relevant experience, professional qualifications and skills of the candidate
Employee perks, benefits
• Company car for business and private purposes
• company benefits and events (e.g. flexible work place)
• Trainings and language courses
Information about the selection process
Please send a CV in english language to
[email protected]
.
We appreciate every application.
Requirements for the employee
Candidates with education suit the position
University education (Master's degree)
Language skills
English - Proficiency (C2)
Driving licence
B
Personality requirements and skills
• Experience at least 3 years, ideal 5+ years in management role in finance
• Experience in a logistics or manufacturing company, FMCG as an advantage
• Fluent English (both spoken and written) is a must
• University education: Master's degree in accounting, finance or related field preferred
• Good understanding of business and financial issues
• Structured, disciplined and if necessary hands-on approach with focus on time delivery
• Self-motivated, self-starter with ability to operate in a dynamic environment
• Skills: analytical thinking, flexibility, decision making
• Excellent communications skills, ability to work effectively in teams
• Advanced user of MS Excel
Advertiser
Brief description of the company
The ESA Group is one of the leading logistic companies represented in four Central European countries (CZ, SK, PL, HU). At present, ESA employs about 1,000 people. ESA focuses on the provision of complex logistic solutions with the utmost consideration for the environment. ESA also provides individual logistic services, namely transport solutions, storage, distribution logistics, outsourcing solutions, FMCG sale and added value services (VAS). ESA LOGISTIKA is a part of Hitachi Transport System Ltd. which is a one of the leaders in a transport and logistics in the world.
Number of employees
250-499 employees
Company address
Contact