Senior Software Engineer for Credit Limit Solutions (all genders)
Ľutujeme, spoločnosť ponúkajúca danú pracovnú pozíciu ukončila zverejnenie ponuky na stránke.
Ďakujeme za porozumenie.
Zobraziť podobné ponuky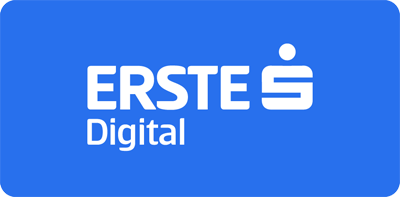 We are part of Erste Group – the largest banking group in Central and Eastern Europe with more than 2,500 branches and over 45,000 employees. Our more than 2,000 IT experts and enthusiasts are the bank's Digital Muscle.
Senior Software Engineer for Credit Limit Solutions (all genders)

Location:
Bratislava

Working-Hours:
Full-time

Occupation Area:
IT

Company:
Erste Digital
With top notch technology, we drive the realization offers the Group's vision: To provide human banking in digital times, and to build Financial Health for over 16 million customers in the CEE region.
Our department Credit Limit Solutions (CLS) is responsible for the Group Solution RICOS. We integrate the Limit Calculation Software of an external vendor and collect all necessary Data from all Erste Group subsidiaries and from various source systems. Our system is running in online and batch and is a business-critical solution.CLS handles the operational tasks and the ongoing further development of the Solution as well. It covers all roles and responsibilities over the whole software development chain (business analysis, technical analysis, development, test- and release management).The team is in the transition phase towards an agile product team setup together with business.To follow the interdisciplinary agile idea, we are looking for an experienced Software Engineer with interest to take over technical and business analyses tasks as well.
Your tasks and responsibilities will be:
to develop and document new /improve existing/ components for the credit limit system of Erste Group
to take care of the quality of developed solutions and components via proper testing (developer tests, factory acceptance tests,...).
to take part in technical analysis phase and contribute to Software Architecture tasks
to take over business and technical analysis for selected requirements
to support the Solution Management in taking care for technical production issues (3rd level support)
What should you bring with you:
wide working experience (preferably at least 10 years) in Java and Oracle / SQL development and familiarity with Unix environments in large companies
experience and interest in business analysis and requirement engineering
ability to work in complex, multicultural environment
good organizational skills, analytical skills, process and solution orientation
well developed integration and communication skills
being a team-player is a must :)
English skills - spoken and written - needed on daily basis
basic banking knowledge (beneficial)
What can we offer:
Possibility to benefit and learn from our international, talented and passionate community at Erste.
Great learning curve through ownership and creative freedom.
Interest groups and clubs: Take part in discussions and get involved in projects. Numerous interest groups invite you to engage with a topic.
Culinary delights – Healthy nutrition and good food are important for our quality of life. Whether lunch, breakfast or snacks – everything is within reach. As an employee, you receive a meal allowance per day.
Health Care – Taking care of your health is important. That's why we contribute to your above standard medical examination and provide a helpline in case of hard lifetime situations. You also receive a salary compensation during sick leave.
Work-Life-Balance – Sabbatical, paternity leave, contribution to marriage & childbirth, 4 days of extra holiday per year, contribution to the 3rd pillar and MultiSport card. This is how we promote a balance between work, leisure, and family.
New way of work: With our flexible working hours model we want to make your life less complicated. Combing the best of both worlds, remote and office time.
Employee Referral Program – Become a talent scout for career opportunities in IT. We are rewarding every successful referral for Erste Digital.
Language courses for German & English – Learning a new language unites. We support you with appropriate language courses where you participate together with your colleagues.
Visa Sponsoring – We support our employees with all the formalities associated with a relocation to Slovakia and also advise them on choosing a suitable residential area.
Thanks to our corporate benefits partners, you can also receive a whole bunch of discounts in different areas.
The minimum wage for this full-time position in accordance with the collective agreement with complete fulfillment of the functional profile 3.200 EUR gross per month. But this is just a formality - we would be happy to talk about your actual salary in person!
Send CV to the company