Contract Management Specialist
Ľutujeme, spoločnosť ponúkajúca danú pracovnú pozíciu ukončila zverejnenie ponuky na stránke.
Ďakujeme za porozumenie.
Zobraziť podobné ponuky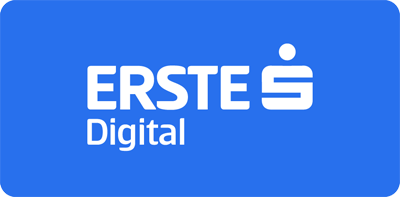 Make a difference in the financial life of millions of people: At Erste Digital you are co-creating the digital future, in which better financial health is possible. #believeinyourself
Contract Management Specialist

Location:
Bratislava

Working-Hours:
Part-time

Occupation Area:
IT

Company:
Erste Digital
The future of banking is digital, and IT is the key to this change. Erste Digital is the digital enabler that drives innovative IT solutions for Erste Group, the leading banking group in CEE. Our service involves "run the bank" as well as "change the bank" activities. Our more than 2,000 IT experts and enthusiasts deliver best-in-class IT solutions and services to all Erste Group entities and by this directly to Erste Group's more than 16 million customers. Are you ready to work for one of the most innovative and largest IT companies in the CEE region? Then hit the "apply now" button.
The Contract Management Specialist is responsible for supporting overall contract management for Austria and the CEE for Group Solutions, by supporting Solution Management as well as Project Management in efficient elaboration and alignment of project & service contracts with local entities as well as the management of the CEE contracting process with local entities from quality assurance up to contract signing and initiation of invoicing of services. Identifying and managing improvement measures in this area, to achieve high business partner satisfaction is a further responsibility.
The role will be about:
Preparing contracts (Project Statement of Work) individually based on supporting document like project charter and business cases
Gathering the relevant information to elaborate and support Elaboration of contracts (Operations Statement of Work) incl. Reviews
Processing the contract alignment workflow with the customer in the cuContract ( SAP tool for contracts)
Single point of contact for Divisions in Erste Digital and the Customers regarding contract alignment
Reporting regarding contractual and escalation status; electronic storage of signed contracts in the cuContract tool
Administrating the whole contracting process and take responsibility for correct and timely conclusion of contracts
What should you bring with you:
Affinity to figures and exactness
Ability to cope with time pressure occasionally during the year (e.g. year-end closing)
University education, advantage if related to law, financials or IT
Analytical skills
Excellent spoken and written English is a must
Flexible regarding working hours and efforts
Others:
Spoken and written skills in German or any other CEE language are a clear advantage for this role
Experience with invoicing of services is an advantage
Experience in IT and in banking sector is an advantage
Our Offer
we provide a relaxed, professional environment and all the hardware & software you need to work efficiently (e.g. Laptop, mobile device, licenses...)
we care for your personal well-being and career development while actively supporting your educational needs
work on the new technologies and concepts being discussed worldwide
an opportunity to work with a motivated, ambitious multi-national team and to cooperate with many colleagues, different roles and units across the Erste Group in our region.
very diverse job in an interesting and dynamic field with excellent perspectives
working-time flexibility + hybrid way of working (home-office/ on-site)
pension saving and paid sick-leave paid by us
4 days of extra holiday per year
language courses, support for learning and development
good care of physical and psychological health
we are obliged by law to quote the minimum wage of EUR 2 100,- gross per month for this position
Send CV to the company