Student Part-time Release Management (all genders) #work&study #JIRA
Ľutujeme, spoločnosť ponúkajúca danú pracovnú pozíciu ukončila zverejnenie ponuky na stránke.
Ďakujeme za porozumenie.
Zobraziť podobné ponuky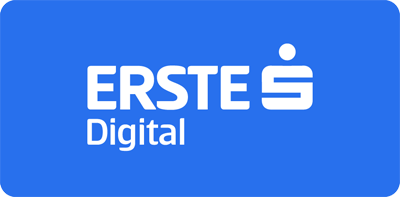 We are part of Erste Group – the largest banking group in Central and Eastern Europe with more than 2,500 branches and over 45,000 employees. Our more than 2,000 IT experts and enthusiasts are the bank's Digital Muscle.
Student Part-time Release Management (all genders) #work&study #JIRA

Location:
Bratislava

Working-Hours:
Part-time

Occupation Area:
IT

Company:
Erste Digital
With top notch technology, we drive the realization offers the Group's vision: To provide human banking in digital times, and to build Financial Health for over 16 million customers in the CEE region.
We aim to attract and develop the best talent and aspire to be an IT employer beyond compare.
We are Erste Digital. We are #digitaltotheheart
What to do:
We are looking for students to support our teams. Typical tasks - depending on the field - would be
Create requirements/request for impact analyses toward solutions in tool/JIRA
Follow up on impact analyze results (effort estimation, feasibility study) with solutions impacted
Follow up with business colleagues to make sure that status of their requirements are in appropriate status so the correct process can be followed
Preparation of various dashboards/repots in tool/JIRA/statuses in PowerPoint
Get in touch with a wide range of technologies, from cutting edge to mainstream. You will have the opportunity to learn from our experienced team members and can also bring in your own new ideas that will help us to grow and improve.
You check these boxes:
Enrolled student with on-going program at University (Uni, FH)
Good knowledge of Word, Excel and Powerpoint
Knowledge of JIRA is beneficial but not necessary
Passion for teamwork and continuous learning
Curious and empathetic, treating all people with respect
Why you will like us:
Possibility to benefit and learn from our international, talented and passionate community at Erste
Great learning curve through ownership and creative freedom
Interest groups and clubs: Take part in discussions and get involved in projects. Numerous interest groups invite you to engage with a topic
Learning & Development – We are firmly convinced that every day is an opportunity for learning. Improve your know-how in workshops, seminars and through e-learning – from professional training to soft skills.
New way of work: With our flexible working hours model we want to make your life less complicated. Combing the best of both worlds, remote and company time.
We offer you a varied part-time internship position. An internship salary starting up from 7€/h, depending on your skill and previous work experience is offered.
The way we are
Erste Group considers the diversity of its employees as key to innovation and success. As employer we are proud to offer everyone equal chances, irrespective of age, skin colour, religious belief, gender, sexual orientation or origin.
If you've got this far
It seems we have your interest. If you think you are a good fit for this position, please get in touch with us, we'd love to catch up.
Send CV to the company