Purchasing Administrator Assistant (m/f)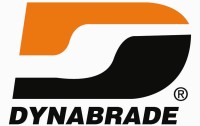 Purchasing Administrator Assistant (m/f) (Ref. No.: PAA_SK_0819)
DYNABRADE SLOVAKIA, s.r.o.
Neváhajte a pošlite životopis! O prácu sa uchádzajú aj kandidáti, ktorí nespĺňajú úplne všetky požiadavky.
Information about the position
Job description, responsibilities and duties
His/her tasks will be:

• Handle the products database
• Manage the suppliers' orders and product administration
• Manage the purchase processes and stock levels
• Enter and retrieve information contained in computer database
• Collaborate with all other local departments and foreign departments for the acknowledgment of the due tasks
• Deal effectively with telephone calls and emails
Information about the selection process
Please send your application with CV in English to:
[email protected]
to the attention of the HR Manager Roberto SERRA with the reference PAA_SK_0819
Expected date of completion of the selection process
6 October 2019
(there are still 49 more days)
Requirements for the employee
Candidates with education suit the position
Secondary school student
Secondary with school-leaving examination
Follow-up/Higher Professional Education
Language skills
English - Advanced (C1)
Personality requirements and skills
• Good level in computer use and database management
• Good spoken and written English. Any other language is an asset
• Experience in negotiation and purchase services in an asset
• Experience with ERP program is an asset
• Be meticulous, organised and able to multi-task
• Able to work autonomously as well as in a team
• Dedicated to accuracy, quality and attention to detail
• Showing personal initiative and motivation.
Advertiser
Brief description of the company
Dynabrade is a highly reputed manufacturer of quality abrasive power tools used for a wide range of finishing applications (grinding, filing, sanding) on metal, solid surface, fibreglass, wood surfaces and in the Automotive Aftermarket.
Number of employees
50-99 employees
Company address
Contact