Sales representativ- vehicle sales- English or Hungarian speaking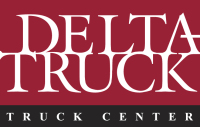 Sales representativ- vehicle sales- English or Hungarian speaking
DELTA-TRUCK s. r. o.
Place of work
Slovak Republic (The job requires travelling)
Wage (gross)
From 1 700 EUR/month
jutalék bónusz mobiltelefon, céges autó, laptop
Information about the position
Job description, responsibilities and duties
For our four sectors, we are looking for colleagues to sell to our company's growing portfolio, even with immediate access.

-Used commercial vehicle sales business
-Sales of new Ford Trucks semi-trailers
-New Kögel, ISUZU, Benalu, Lamberet, Legras, Broshuis MEGA semi-trailers sales business
-VIA Commercial Vehicles (Automobiles, Trucks, Tractors and Semi-Trailers) -
RENTAL SERVICES Sales

look for the following position:

Vehicle sales account

Resposibilities and tasks:

Quality sales of tools and services suitable for the sector, continuous customer relations.
Customer acquisition.
Client visit, keeping in touch according to a weekly visit plan prepared in advance and agreed with the manager
Creating quotes.
Accurate documentation of work, reporting.
Daily administration in a customer registration system.
Employee perks, benefits
Company cell -phone
Company car
Company notebook
Bonus/Premium
Information about the selection process
Selections rounds: 2 (telephone and after personal introduction)
Neccessary documents: CV- ENG, HUN
Expected date of completion of the selection process
30 September 2020
(there are still 2 more days)
Requirements for the employee
Candidates with education suit the position
Secondary with school-leaving examination
Follow-up/Higher Professional Education
University student
University education (Bachelor's degree)
University education (Master's degree)
Postgraduate (Doctorate)
Educational Specialization
Engineer Mechanical Engineer Engineer manager Operating Engineer
Language skills
English - Intermediate (B1) and German - Intermediate (B1) and Hungarian - Upper intermediate (B2)
Other knowledge
Microsoft Word - basic
Microsoft Office 365 - basic
Driving licence
B
Number of years of experience
3
5
Personality requirements and skills
Job expectations:

Commercial experience (mainly B2B, B2C).
Excellent negotiation skills; good looks, engaging action.
Knowledge of commercial vehicles and vehicle market.
B cat. driving license, driving practice and willingness.
Excellent communication skills; dynamic, persistent personality.

It is an advantage to fill the position:

Experience in commercial vehicle, passenger car or power and machinery trade.
Experience in service trade.
English language communication level.
C or higher cat. driving license
Advanced technical, commercial or economic degree.
Advertiser
Brief description of the company
deltatruck.sk/
Company address
Contact
Contact person: Melinda Horváth
E-mail:
send CV