Customer Service Officer Import (f/m/d)
Ľutujeme, spoločnosť ponúkajúca danú pracovnú pozíciu ukončila zverejnenie ponuky na stránke.
Ďakujeme za porozumenie.
Zobraziť podobné ponuky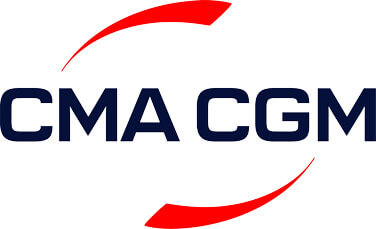 Led by Rodolphe Saadé, the CMA CGM Group is a world leader in shipping and logistics. Its 502 vessels serve more than 420 ports on five continents around the world and carried nearly 22 million TEUs (twenty-foot equivalent units) in 2019. With CEVA, a world leader in logistics services, CMA CGM handles more than 500,000 tons of airfreight and 1.9 million tons of inland freight every year. CMA CGM is constantly innovating to offer customers new maritime, inland and logistics solutions.

Present on every continent and in 160 countries through its network of 755 offices and 750 warehouses, the Group employs 110,000 people worldwide, of which 2,400 in Marseille where its head office is located.

CMA CGM (Deutschland) GmbH is part of this global network and offers its customers modern services, efficiency and years of shipping expertise. The portfolio includes individual multimodal transport solutions and reliable door-to-door services. As the largest agency for Germany and Central Europe, CMA CGM (Deutschland) GmbH has offices in Bremen, Hamburg, Düsseldorf, Frankfurt, Munich, Stuttgart, Basel, Bratislava, Prague and Vienna. While the registered headquarters is situated in Bremen, the operational departments are centralised at the largest location in Hamburg.
For our office in Bratislava, starting at the earliest possible date for a fixed-term period, we are looking for a
Customer Service Officer Import (m/f/d)
Your responsibilities:
Control incoming shipments regarding their correctness and completeness
Send arrival notices in respect of incoming containers to the customers
Issue and send invoices to the customers
Demand missing documents and payments from the ports of loading or customers
Check the customer orders and release containers at the terminals
Serve customers by telephone within the scope of the Import Customer Service
Always strive for improvement within the working environment
Set objectives and seek new challenges
Arrange the haulage to FPOD with the transport order from the legal contract partner
Request FPOD delivery dates at ILS local or other ports
Demand missing documents
Control payments of outstandings with accounting department
Check bills of lading (completeness, correctness) before releasing containers
Check all costs paid (also storage, demurrage detention) before releasing containers for transport
Release containers at the terminals
Request change of destinations (CODs)
Serve customers by telephone and email
Correspond with other agents POL or other POD than local
Process notices of liability and forward the information to the Claims department
Change status of containers to Door or Ramp in case POD CY BL and insert delivery dates
You bring aboard:
Some experience in the field of shipping or similar
Good knowledge in Microsoft Office applications
Very good English, both written and spoken
Customer orientation
Team player with strong communication skills and the ability to work independently
Resilience in times of high workload
Salary expectation:
From 1,500 € per month depending on work experience
If you are interested and this position matches your qualifications, please send your application with salary expectations and earliest possible date of entry via email to:
[email protected]
.
CMA CGM (Deutschland) GmbH
Human Resources
Jonas Schmolke
Kleiner Burstah 12
20457 Hamburg
Shipping Agency
More information:
www.cma-cgm.com
Send CV to the company