Можливість для людей з України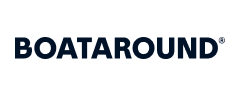 Web Designer
Boataround
Place of work
Radlinského 47, Bratislava
Contract type
full-time, trade licence
Wage (gross)
2 000 - 2 500 EUR/month
Information about the position
Job description, responsibilities and duties
Boataround is a Slovak product that was created in 2016. Since that year, it has been growing at rocket speed. If you want to be there, don't hesitate to apply for one of our positions. In this case, for the position of Web Designer.

WHAT WE NEED YOU TO DO:

- Design and creation of new prototypes
- Improving UX, simplifying the conversion path
- Evaluation of "bottle necks" and suggestions for improvement
- Design and creation of new components
- Implementation of visual identity in the overall web design
- Creation of graphic visuals for marketing communication
Employee perks, benefits
BENEFITS:

- 5 extra days off
- Flexible working time
- Home office like working option (5 days per quarter)
- Meal allowance
- ESOP plan (share of the company profit) + quarterly bonus (depending on individual performance)
- Multisport card - to be fit for the summer yachting! :-)
- 10% Discount for renting a boat
- Referral bonus (300 euro)
- Working in international environment - you never know, if English, German, Italian or another language will be spoken
- Languages courses
- Professional development (trainings, workshops and many more)
- Many (and regular) team events - our Great Gatsby parties are unique and unforgettable!
- Dog friendly office
Requirements for the employee
Candidates with education suit the position
Secondary with school-leaving examination
Follow-up/Higher Professional Education
University education (Bachelor's degree)
University education (Master's degree)
Educational Specialization
IT
Language skills
English - Upper intermediate (B2)
Personality requirements and skills
WHO WE NEED YOU TO BE:

- Passion for UX / webdesign / user behaviour
- A/B testing mindset versus ideas seeker
- Figma a big plus
- Prototype / MVP sketching
- Basics of HTML, CSS, Javascript
- English language
- Adobe CC - Illustrator, Photoshop, XD, After Effects BIG plus
Advertiser
Brief description of the company
Boataround is a Slovak start-up created in 2016 from a simple but inspiring idea. The aim is for all travellers to be able to book a boat as easily as they book a hotel or apartment. We currently offer ships in 72 countries around the world. However, we are still building and expanding our portfolio.

We are a young, aggressive and energetic team that believes in our idea and does everything to make the joint business grow and satisfied customers and partners. We laugh a lot, play soccer and go on yachts - but first of all, we work hard to be the number one on the market. How are we doing :-)

We are always looking for new talents, so if you are interested in this paragraph about us, let us know about yourself!
Number of employees
50-99 employees
Contact
ID:
4631284
Dátum zverejnenia:
13.11.2023
2023-11-13
lokalita:
Bratislava
Pozícia:
Web Designer
Spoločnosť:
Boataround
Základná zložka mzdy (brutto):
2 000 EUR/month