Reagujte bez životopisu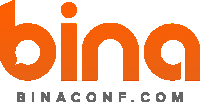 Business Associate (Ref. No.: BINA-01-2020)
BINACONF
Place of work
Polus Tower II, Vajnorská, Nové Mesto
Contract type
full-time, trade licence
Wage (gross)
800 - 1 600 EUR/month
Competitive gross salary plus the commissions and other incentives will be proposed after careful consideration of your experience, professional competencies and qualifications.
Information about the position
Job description, responsibilities and duties
Production Manager at BINACONF means you must be able to do research, plans, oversees and organizes content for our annual events-
Conference being curated by top experts from industry. Our goal is to bring together bright minds to give talks that are idea-focused, and on a wide range of subjects.
You need excellent communication skills to communicate with various external partners such as keynote speakers, think tanks, Vice presidents to Member of Boards from various industries.
Require good writing skills (emails, proposals and plans)
Prioritize tasks and work under a deadline and pressure.
Ability to do online and telephonic research.
Innovative, think outside the box factor and dedication.
Employee perks, benefits
Flexible working hours
Commissions | Quarterly Incentives
Work-from-home options
Company device policies
Subsidised/free transportation
Weekly free lunches | Food Tickets
Information about the selection process
If we select your CV, we will call you and invite you for a face to face interview. There will two selection rounds, you can send us your CV & cover letter (in English) at
[email protected]
Requirements for the employee
Candidates with education suit the position
Follow-up/Higher Professional Education
University student
University education (Bachelor's degree)
University education (Master's degree)
Language skills
English - Advanced (C1)
Other knowledge
Internet - advanced
Microsoft Office - basic
Mac OS - basic
The position is suitable for a fresh graduate
Yes
Personality requirements and skills
Possession of excellent communication skills on all fronts.
Must have good interpersonal skills and must be easily approachable.
Must be someone that pays keen attention to details.
Good organizational and coordinating abilities.
Must be proactive and show a great level of creativity in carrying out assigned duties.
Ability to multi-task and prioritize assignments in the face of multiple duties.
Good time-management skill is a necessary requirement.
Excellent decision-making skills to reduce chances of error.
He/she must have top-notch negotiation abilities to be able to achieve great deals for event hosts.
Must be able to work in a team environment or even lead a team if the need arises.
Advertiser
Brief description of the company
Founded in 2013, we are globally recognized and leading event management company. Headquarters in heart of Europe with three overseas offices. At BINA with believe in empowerment through knowledge, our sole purpose at business is to design and deliver the best industrial conferences. Proudly we are specialized and experienced in delivering various niche conferences for Telecommunication, Finance, Banking, Insurance & Retail industry. Last year we served more than 1000 multinational companies throughout the Europe, our mission is to become number one conference organizer. We are young, energetic, focused, determined and dedicated to deliver the best customer experience to our clients.
Company address
Contact
Contact person: Gabriel Lee Mur
E-mail:
send CV