Sales Representative on Medical-Aesthetic field
Ľutujeme, spoločnosť ponúkajúca danú pracovnú pozíciu ukončila zverejnenie ponuky na stránke.
Ďakujeme za porozumenie.
Zobraziť podobné ponuky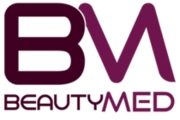 Sales Representative on Medical-Aesthetic field

position!
Beauty Med Group is looking for a "Medical Representative" to join its European team
- Our company has over 10 years of experience in the distribution of the highest quality aesthetic and medical equipments.
- We are present from Czech Republic, Slovakia, Hungary, Romania to Bulgaria and our company is constantly expanding.
- We cooperate with hundreds of leading dermatology clinics, doctors and plastic surgeons.
- We are exclusive distributors of laser equipments, contouring and skin rejuvenation devices, among the top brands in the industry.
Main tasks and works:
Presentation of our medical equipment
Organising daily meetings with dermatologists, plastic surgeons, stomatologists, clinic owners
Organising business development consultations with clients, supporting their success
Participation in national and international congresses, lectures and conferences
Organisation of and participation in business lunches and dinners
Expectations of the post:
We are looking for you if
You have good communication skills, are confident and independent
You speak English on a communicational level
You have at least 2 years' driving experience and a licence category B
You have an interest in beauty/aesthetic equipment
You are looking for an exciting and challenging job
To be considered for this position:
Experience and existing contacts with doctors, dermatologists, cosmetics sector
What we offer:
Career opportunity in a growing multinational company
Excellent working conditions and working environment in our office
Highly motivating salary system
Professional training in our European centres and beyond
Company car, laptop, telephone
Positive atmosphere, dynamic team
Job, field(s) of work:
Healthcare, Pharmaceutical industry
Pharmacy Technician, Medical, Pharmacy Technician
Sales, Retail
Sales Representative
Experience required:
1-3 years of professional experience
Required Qualifications:
Required language skills:
English (Intermediate/Communication level)
Type of employment:
Other benefits:
Annual bonus/mobility allowance, Company car, Mobile phone, Company holidays, company vacations, Professional training
Send CV to the company