Office Manager & Customer Service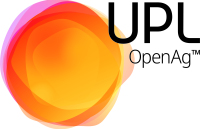 Office Manager & Customer Service
Arysta LifeScience Slovakia s.r.o
Wage (gross)
1 000 - 1 100 EUR/month
Information about the position
Job description, responsibilities and duties
Position reporting to Supply Chain Manager of Slovakia

Customer Service:
• First point of contact for customers, handling communication with customers related to processing their orders, organizing shipments and managing customer complaints
• Issuing invoices to customers and credit notes
• Control of customer credit limits
• Supporting Supply Chain Manager in forecasting, planning and healthy inventory management
• Participating in local S&OP meeting and preparation of minutes
• Responding to all customer requests for technical documentation, MSDS, marketing materials and samples
• creation of Master Data (SKU and customers, transport, incoterms, payment terms, addresses etc.) in local ERP system
• Ensuring proper logistics and related to timeline and costs

Office Management:
• Managing corporate mail and internal documents
• Managing and evidence of employee and office tools- phones, laptops, fleet etc.
• Contact with local service providers: telecoms, cleaning service, fleet leasing, office goods
• Recording contracts: commercial contracts, price lists, suppliers contracts
• Managing various types of reservations: hotels, business events and meetings
• Managing purchasing of product samples, POS materials
• Organizing local products expiry prolongation
• Reporting supporting local business: manage accounting provisions (commissions, rebates)
Employee perks, benefits
The offered position is the unique opportunity to join the fast growing organization of high stability and long market tradition. We offer competitive package of benefits, temporary contract of employment for 12 months and learning and development opportunities.
Information about the selection process
Please send your CV in ENGLISH. Thanking all of the applicants, we hereby inform that for the technical reasons we will be able to respond only to the selected applications.
Expected date of completion of the selection process
29 February 2020
(there are still 12 more days)
Requirements for the employee
Candidates with education suit the position
Secondary with school-leaving examination
University education (Bachelor's degree)
Educational Specialization
Minimum few years of experience in customer service and/or planning in supply chain
Language skills
English - Upper intermediate (B2) and Slovak - Proficiency (C2)
Other knowledge
Microsoft Windows - basic
Microsoft Excel - advanced
Personality requirements and skills
• Ideally some experience from Agrochemical or Pharma company
• Experienced in office management
• Minimum few years of experience in customer service and/or planning in supply chain
• Customer oriented, excellent communication skills
• Autonomy in day-to-day activities, ability to work under presure
• Good English command
• Advanced in Excel (is a must); goods knowledge of Word, PowerPoint; Outlook
• SAP knowledge will be a benefit
• Openness, pro-activeness, assertiveness
Advertiser
Brief description of the company
Arysta LifeScience is a global provider of innovative Crop Protection and Yield Enhancement solutions for a variety of crops and applications.

Arysta LifeScience is now part of UPL Group - leader in global food systems. One of the top 5 agricultural solutions companies worldwide. With revenue of approximately $5 billion, it has a footprint in 76 countries and sales in 130+ countries, with 10,000+ people worldwide. Having global market access to the world's food basket and focused on high-growth regions, we aim to transform agriculture through our purpose of OpenAg, an open agriculture network that feeds sustainable growth for all. UPL offers an integrated portfolio of both patented and post-patent agricultural solutions for various row crops and specialty crops, including crop protection, BioSolutions and seed treatments covering the entire crop value chain. For more information on new UPL, visit: www.uplonline.com
Number of employees
5-9 employees
Company address
Arysta Agro Slovakia, s.r.o.
Komárňanská ul.16
94076 Nové Zámky

Contact