Можливість для людей з України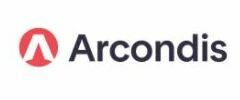 IT Security Consultant
Arcondis Solutions s.r.o.
Place of work
Remote work
Start date
01.02.2023 (earliest)
Wage (gross)
2 500 - 3 000 EUR/month
The salary indicated is a tentative estimation and the final salary will be agreed after an interview, once we find out more about your experience, skills and personality.
Information about the position
Job description, responsibilities and duties
Hello, we are looking for new members for the Arcondis family. This is your chance to make healthcare better. This opportunity will allow you to:
- Assist our customers in understanding cyber threat landscape and assess the maturity of their cyber security strategy
- Implement or improve cyber security management strategy and processes at the costumers' organization level
- Lead client discussions and provide training and mentoring on cyber vulnerability management
- Design and implement security measures- considering a company's security risks- and install, properly configuring and regularly updating security software
- Assist our customers to develop policies, procedures and standards that meet existing and newly developed policy and regulatory requirements, to comply with the laws, regulations and internal standards related to data privacy and information security
- Support our go-to-market initiatives by proactively engaging with our customers on issues that matter to them and current market needs
- Maintain long-term client relationships and networks
- Maintain quality service by following organization standards

Skills/Requirements:
- At least 3 years' of working experience in IT and/or Security
- Knowledge of security concepts, technologies, and trends
- An understanding of information risk, compliance, and governance and some experience in any of the mentioned area
- Knowledge of security standards and frameworks or data privacy ( GDPR, ISO27001/9001, NIST, CIS, etc.)
- No specific vendor certifications are required, however evidence of the ability to study for and pass vendor certifications would be an advantage
- Capability to demonstrate participation on at least one bigger international program or project
-Experience working in at least in 1 area of cyber security:
Network security
Endpoint security
Cloud security
Application security
Data security
Identity and access management (IAM)
Disaster recovery and business continuity
Internet of Things (IoT) security
Operational technology (OT) security
Human factor
Employee perks, benefits
• Company bonus (based on company financial results)
• Referral bonus depending on level of person referred
• Business mobile (also for private calls) and laptop
• Heath-/Dentalcare costs coverage (up to 250EUR/year)
• Allowance for foreign languages classes/sport and leisure activities (up to 200EUR/year)
• 3 sick days per calendar year
• 2 extra days off for your wedding
• Social events (team-buildings and team-dinners)
• Budget for trainings & certifications
• Monthly events in Kosice (Office)
• Home Office upon agreement (or possibility to work from our office in Kosice)
• Flexible working hours
• Become part of an established company with a start-up mindset (Self-organizing, flat hierarchy)
• Ice Hockey Tickets Discount (HC Kosice home games)
Information about the selection process
Please submit your application in English.
Thank you for applying to Arcondis!
Requirements for the employee
Candidates with education suit the position
Follow-up/Higher Professional Education
University education (Bachelor's degree)
University education (Master's degree)
Postgraduate (Doctorate)
Language skills
English - Advanced (C1)
Experience in the position/sector
IT and/or Security
Number of years of experience
3
Advertiser
Brief description of the company
ARCONDIS is in the Top 10 of Consulting Companies in Health Care & Life Sciences in Switzerland. We are a global professional services company with an exclusive focus on the healthcare and life science industries, with their particularly demanding requirements on quality and regulatory affairs.

We have been addressing challenges and solving problems for our clients in the areas of compliance, business processes, information technology, and digital transformation since 2001.

We create value through cross-functional, sophisticated delivery methodologies and intelligent implementation.

Our clients love to work with us because of our unique skillsets, our pragmatic approach, and our will to win.

We make healthcare better.

www.arcondis.com
Number of employees
150-199 employees
Contact
Contact person: Solutions Arcondis
E-mail:
send CV