Digital Solutions Architect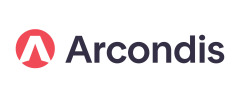 Digital Solutions Architect
Arcondis AG
Place of work
Remote work
Wage (gross)
4 000 EUR/month
IMPORTANT: Please submit your application documents in English only and via the following link: https://www.arcondis.com/en/positions/digital-solutions-architect/ The salary indicated is a tentative estimation and the final salary will be agreed after an interview, once we will find out more about your experience, skills and personality. Arcondis is planning to setup its offices in Košice in Q4 2021 or Q12022 (also depending on the pandemic situation). Until offices are setup, you can work fully remote from any place in Slovakia. Afterwards, you will be able to work partially from home as part of our benefits package. We are looking forward to receiving your application!
Information about the position
Job description, responsibilities and duties
• Drive foundational IT and business architecture activities forward and define and implement an organizational digital future;
• Ensure success and take over responsibility in proposing, building, migrating and continuously enhancing application landscapes;
• Use and Enhance analytical and organizational change management skills to adequately engage, consult and question internal subject matter experts and external suppliers
• Assess and challenge the feasibility of automation workflows and analytics solutions;
• Plan and manage the most cost-effective and value-adding use of company resources, taking into account business state-of-readiness, business targets and any resource limitations;
• Work with the business and other specialists on technical and professional integration solutions– spanning data management, integration and ETL, with the goal of understanding, discovering insights, and improving business results;
• Interface and single point of contact for external development resources and suppliers
• Establish an overarching digital transformation roadmap considering the strategic goals across core business functions;
• Apply and continue to learn best-practice technologies and approaches for both strategic and implementation work;
• Define and implement the architecture to support organizational knowledge management strategies across business units and locations;
• Support and upskill our clients towards future digital Ways of Working.
Requirements for the employee
Candidates with education suit the position
University education (Bachelor's degree)
University education (Master's degree)
Postgraduate (Doctorate)
Language skills
English - Advanced (C1)
Personality requirements and skills
• Appropriate education and qualifications in IT and enterprise architecture;
• Relevant and transferable professional experience with at least 5 of designing and implementing modern architectures and enterprise integration solutions based on cloud platforms and tools such as ERP, CRM, Office 365;
• Appropriate cloud expertise to enable and support cloud migration strategies (AWS, Azure);
• Significant work experience in an international context;
• Ability to set up agile ways of working, introduce related tools to support distributed teams and incorporate into organizational processes and governance;
• Ability to prioritize several concurrent tasks in a fast-paced environment
• Excellent verbal and written communication skills;
• Fluent English spoken and written;
• German is a big plus;
• Willingness to travel
Advertiser
Brief description of the company
ARCONDIS is in the Top 10 of Consulting Companies in Health Care & Life Sciences in Switzerland. We are a global professional services company with an exclusive focus on the healthcare and life science industries, with their particularly demanding requirements on quality and regulatory affairs.

We have been addressing challenges and solving problems for our clients in the areas of compliance, business processes, information technology, and digital transformation since 2001.

We create value through cross-functional, sophisticated delivery methodologies and intelligent implementation.

Our clients love to work with us because of our unique skillsets, our pragmatic approach, and our will to win.

We make healthcare better.

www.arcondis.com
Number of employees
150-199 employees
Company address
Contact