Junior Information Security Officer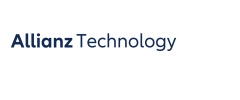 Junior Information Security Officer
Allianz Technology SE organizačná zložka
Place of work
Digital Park, Einsteinova, Petržalka, Slovakia, Bratislava (Job with occasional home office)
Wage (gross)
1 800 EUR/month
from 1800 based on experience of candidate
Information about the position
Job description, responsibilities and duties
 Providing governance to the service and business owners to plan, coordinate, and implement & maintain the Allianz Information Security Framework
 Ensuring effective execution of the Information Security (IS) risk management framework including assessment of mitigation plans and controls
 Overseeing implementation of security standards, procedures, and guidelines for multiple platforms and system environments based on security policies and OE requirements
 Enabling performance of information security assessments (at network, OS, and application level) and interpret information security testing/scanning results
 Investigating and recommending corrective actions for security incidents to the organization and stakeholders
 Developing, tracking, and reporting on Key Risk Indicators (KRIs) for information security


Skills and experience:

- Experience in Information Security Management is an advantage
- Basic knowledge of relevant regulatory environment and industry standards such as: ISO27001, BSI (GER), ISO 22301, ITIL, COBIT, etc.
- Strong communication and conflict management skills
- Experience in managing crisis/emergency situations

Recommended certifications:

- CISA, CISSP, CISM
- ISO27001 Lead Implementer or Lead Auditor
Employee perks, benefits
• Meal vouchers – fully paid by the Employer
• Universal vouchers 17 EUR / per month
• Sphere VIP card
• Cafeteria Benefit Plus
• MultiSport card
• 2 sick days
• 3 additional vacation days
• English courses
• Massages & sauna
• Annual bonuses
• Special discount on Allianz Insurance products
Information about the selection process
If you would like to apply for the position, please send us a professional CV to the e-mail address:
[email protected]
We will be happy to meet you and welcome you into the world of Allianz Technology.
Please note, only successful candidates will be contacted
Requirements for the employee
Candidates with education suit the position
University education (Bachelor's degree)
University education (Master's degree)
Educational Specialization
Information Security IT
Language skills
English - Upper intermediate (B2)
Other knowledge
Microsoft Excel - Skillful
Thinkcell - Skillful
Number of years of experience
1
Personality requirements and skills
•Personality requirements and skills
• Smooth communication in English -
written and spoken
• Responsible and able to work
independently
• Strong interpersonal skills
• Committed and results oriented
• Able to work under the pressure
• Experience in customer contact/account
Advertiser
Brief description of the company
Allianz Group is one of world's largest financial institutions offering insurance, funds management and banking services in more than 70 countries.

Allianz Technology is the global IT service provider for Allianz and delivers IT solutions that drive the digitalization of the Group. With more than 10,000 employees located in 36 countries around the globe. AZTEC supports Allianz Group in boosting its leading market position. We realize synergies and cultivate innovation. As the IT provider of the Allianz Group, AZTEC is tasked to run optimize, transform and innovate infrastructure, applications and services together with Allianz companies to co-create the best customer experience.
Number of employees
100-149 employees
Contact
Contact person: Allianz Technology
E-mail:
send CV