Legal Assistant/Secretary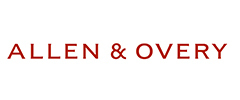 Legal Assistant/Secretary
Allen & Overy Bratislava, s.r.o.
Start date
ASAP or 10 May 2021
Wage (gross)
1 200 - 1 300 EUR/month
There is a possibility to review and increase the starting salary after the probation period, subject to our satisfaction with the candidate's performance during this period and meeting all the set criteria.
Information about the position
Job description, responsibilities and duties
Allen & Overy is one of the world's leading law firms, operating all over the world. Our precedent-setting, headline-making work wouldn't be possible without the insight and innovation of thousands of people in Business Services, IT, HR, Finance and Marketing.

We are currently looking for a new full-time colleague to strengthen our team of assistants (back-office support).
Legal Assistant (secretary) provides back-office administrative support to all lawyers, managers and other colleagues as may be needed. Usual working hours on this position are Monday to Friday from 9:00 until 17:30.

As a Legal Assistant (secretary) at Allen & Overy Bratislava you will be required to provide complex day to day administrative support for lawyers and other colleagues including (but not limiting to):

Technical part/working with documents
- creating documents, incorporating changes into documents, saving documents in the right virtual files
- working with various documents in MS Office applications including agreements, formatting / troubleshooting documents, creating/working with tables, creating presentations
- assisting with spell checking of documents
- assisting with simple translations from/to English language
- preparing documents for meetings, negotiations, signing, court hearings
- assisting with virtual signing processes - completion of contracts in electronic and physical form, controlling of all received materials (especially signature pages)
- assisting with files archiving
- assisting with electronic filing of documents with authorities and courts
- printing, copying, scanning, binding documents

Organisational part
- dealing with phone calls, organising conference calls
- dealing with lawyers' diaries
- communicating with clients (both external and internal)
- assisting with travel arrangements - booking flight tickets, hotels, taxis etc.
- ordering office supplies for the entire office as needed and keeping track/control of these supplies
- organising and participating in various projects in accordance with the instructions of superiors (marketing, pro bono, office, clients')
- cooperating closely and maintaining daily effective communication with other team members/legal assistants
- other activities/tasks related to the functioning of the office

If you think you are the right candidate for this position and you would like to be part of our team, please send us your application together with the motivation letter and CV in both Slovak and English.
Employee perks, benefits
- Friendly, challenging, motivating and enthusiastic international working environment
- Attractive remuneration and bonus scheme
- Development/training plan in place incl. very interesting global/regional/local opportunities for your professional and personal growth and development
- English classes
- Multisport card
- Financial allowance for meal
- Private health care services
- Team offsites and events throughout the year (e.g. ski trip, goose dinner, Christmas party, etc.)
- Possibility of working from home
- Access to free refreshment at the work place (coffee, tea, juices, fruit etc.)
and other.
Information about the selection process
For this position we organise 2 rounds of interviews in both, Slovak and English language, which include a written test.
Requirements for the employee
Candidates with education suit the position
Secondary with school-leaving examination
Follow-up/Higher Professional Education
University student
University education (Bachelor's degree)
University education (Master's degree)
Language skills
Slovak - Proficiency (C2) and English - Advanced (C1)
Other knowledge
Business correspondence - advanced
Typing - advanced
Microsoft Outlook - advanced
Microsoft Word - advanced
Microsoft PowerPoint - advanced
Microsoft Excel - basic
Number of years of experience
Experience in administration in legal sector, assistant position, client facing role
1
Personality requirements and skills
- Customer focus
- Excellent communication and phone skills
- Good time management
- Team player with positive and proactive attitude
- Ability to work under pressure, multitasking
- Professional and flexible approach to work
- Candidate should be willing to take on new tasks, challenges and learning opportunities
- Candidate should be open to feedback
- Very good knowledge and practical experience with MS Office applications
- Fluency in English (spoken and written), other foreign languages are a bonus but not essential
Advertiser
Brief description of the company
OUR FIRM

We're built on the work of talented and motivated people, in a supportive and collaborative environment, dedicated to delivering an exceptional standard of work for our clients. We operate at the forefront of the legal industry, and our deals and cases often make headline business news. With many of our partners acknowledged as leaders in their field, and with all our people demonstrating the highest levels of professionalism, we have a reputation for delivering excellence in all that we do.
We're thoughtful and inventive, and we've developed a culture in which difference and openness is positively valued, where people are free to be themselves. We're one global team, supportive and collaborative but also ambitious and driven. Our capacity to combine these qualities and provide a setting in which our people can thrive is what makes us different.

IT'S TIME WE GOT TO KNOW EACH OTHER

Whatever your area of expertise and wherever your ambitions lie, we can give you the skills and scope to develop your career and the challenges to help you realise your potential.
If you can deliver an exceptional standard of work, it's time you got the opportunities you've been looking for.

Find out more about us on www.allenovery.com.
Number of employees
25-49 employees
Company address
Contact