Senior Project Management Ethics and Legal Compliance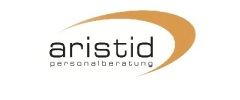 Senior Project Management Ethics and Legal Compliance
Alexander Moser
Place of work
Liberec, Czechia
Wage (gross)
From 5 000 EUR/month
The working place could be in Liberec/Czechia OR in Vienna/Austria OR close to Frankfurt/Germany
Information about the position
Job description, responsibilities and duties
In this Senior Project Management role you will be a key member of the global Ethics and Legal Compliance department of our client. You shall manage global projects in cooperation with other team members with focus on compliance initiatives for the Region Eastern and Central Europe.
Your main responsibilities will be:
- Manage the successful planning and implementation of all projects
- Serve as the regional lead for the Ethics and Legal Compliance Program in the region including delivering virtual and in-person compliance training, and providing guidance to the executive team, managers and employees  
- Provide support to the Purchasing Department on compliance due diligence for suppliers and third parties in the region
- Develop regional initiatives to address new regulatory developments or specific regional risks
- Independently roll-out change management projects such as system builds, training development, a.s.o.
- Review all translations in your native and fluently spoken languages for all compliance resources including training materials, corporate policies, procedures and other materials such that materials are comprehensible to employees that region
- Perform organizational and administrative tasks as required
Information about the selection process
Application in English is a must, additionally in German would be kind
Company on whose behalf the position is being filled
Automotive industry, manufacture of transport equipment
Our client is one of the big players globally in its industry. For the corporate European head office we are currently looking for an experienced person in the field of Ethics and Legal Compliance for Eastern and Central Europe.
Requirements for the employee
Candidates with education suit the position
University education (Master's degree)
Educational Specialization
Legal Compliance
Language skills
Czech - Proficiency (C2) and English - Proficiency (C2) and German - Advanced (C1)
Other knowledge
Microsoft Office - advanced
Driving licence
B
Number of years of experience
10
10
Personality requirements and skills
- Degree (University, College) in Law, Accounting, HR, Communication or similar
- Fluent in the Czech, German and English language is a must, The knowledge of further European languages is an asset.
- Profound experience (10 years +) in a multinational corporate environment 
- Solid project management experience and strong organizational skills 
- Experienced with and passion for adult training/education
- Pragmatic, proactive, target-oriented and problem-solving with a high level of quality
- Ability to work independently 
- Strong communication and presentation skills
- Ability to build relationships across a diverse group of employees, including executive management
- Being prepared for frequent business travels within Europe
Advertiser
Brief description of the company
Our client is one of the big players globally in the automotive industry industry.
Number of employees
10-19 employees
Company address
aristid Personalberatung
Austria

Contact