Part-Time Student for Sales Team
Ľutujeme, spoločnosť ponúkajúca danú pracovnú pozíciu ukončila zverejnenie ponuky na stránke.
Ďakujeme za porozumenie.
Zobraziť podobné ponuky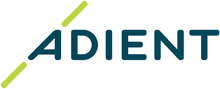 Part-Time Student for Sales Team (Ref. No.: R-06295)
Adient Slovakia s.r.o.
Information about the position
Job description, responsibilities and duties
JOB DESCRIPTION
For our Bratislava Business Centre we are currently seeking to recruit a
Part-Time Student to support our Sales Team
Job Responsibilities:
Manage accounts of employees in specific Business Unit
Checking OneDrive content, emails, documents and order them accordingly to the requirements
Consolidating and collecting of all important information like approvals, business cases, plans, costing files POs, etc.
Ordering documents into various OneDrive folders
Job Requirements:
English language level B2, German at least basics
Good knowledge in Microsoft (xls. Ppt. Word), .PDF. One Drive, Share Point
Previous experience in corporate environment is big advantage
We offer base gross salary 5 euro / hour.
Adient is committed to equal employment opportunity, diversity and inclusion in the workplace. We are looking forward to receiving your application including your earliest availability date. If you have additional questions, please do not hesitate to contact Juliána Bocková on +421 2 5727 1113.
PRIMARY LOCATION
Bratislava Business Centre


Basic wage component (gross) and other rewards
We offer base gross salary 5 euro / hour.
Requirements for the employee
Candidates with education suit the position
University education (Bachelor's degree)
Advertiser
Brief description of the company
Adient is the leading automotive seating supplier.

With more than 4,000 employees and eight locations in Slovakia, the new company is one of the key employers in Slovakia's automotive industry.

Adient's only business center worldwide is in Bratislava. Approximately 900 employees in Bratislava support the company's business around the globe in finance, information technology, purchasing, sales, human resources, transport and logistics and project management.

In Trencin, Adient operates the biggest automotive technology center across Slovakia. More than 500 employees there develop a wide range of highly innovative products for the cars of tomorrow.

In Zilina, the company produces complete seat systems and automotive fabrics, in Lucenec foam components for seats as well as metal components for head restraints and in Martin seat covers.

With 85,000 employees operating in 238 manufacturing/assembly plants in 34 countries worldwide, we produce and deliver automotive seating for all vehicle classes and all major OEMs. From complete seating systems to individual components, our expertise spans every step of the automotive seat-making process. Our integrated, in-house skills allow us to take our products from research and design all the way to engineering and manufacturing – and into more than 25 million cars every year.

To learn more , please visit www.adient.com or www.adient.com/slovakia
Number of employees
1000 an more employees
Company address