Nočný audítor/audítorka v hoteli Ibis Bratislava Centrum***
Ľutujeme, spoločnosť ponúkajúca danú pracovnú pozíciu ukončila zverejnenie ponuky na stránke.
Ďakujeme za porozumenie.
Zobraziť podobné ponuky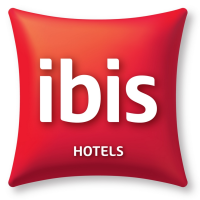 Nočný audítor/audítorka v hoteli Ibis Bratislava Centrum***
Accor-Pannonia Slovakia, s.r.o.
Place of work
Zámocká 38, Bratislava
Start date
upon agreement
Wage (gross)
950 - 1 200 EUR/month
Full-Time: From 950 EUR/gross/month+night shifts/weekend/bank holiday surcharges. Students/Agreements: From 4 EUR/gross/hour+night shifts/weekend/bank holiday surcharges
Information about the position
Job description, responsibilities and duties
Become our colleague in awesome Ibis Bratislava Centrum Hotel*** and join our Front Office Family!
We are currently recruiting for a position of a Night Auditor to join our team.
We are looking for a motivated, hard-working and positively tuned colleague...who is a bit more "Night Owl" type :), ready to create a real GUEST EXPERIENCE.

You will be responsible for:
- check-in and check-out of our guests
- billing/invoicing
- managing the Front Office duties during the night (administrative tasks, daily closing and reporting)
- providing quality service and making our guests feel welcome
P.S.: we are working with Opera Property Management System=absolutely user-friendly software ;)

We have an efficient induction process and great team members, who are pleased to help to all our new colleagues.....No experience is required, we will train you!
Employee perks, benefits
What are we offering You ?
- Exceptional team and working environment
- Opportunity to involve in a lot of internal projects
- Global career development opportunities
- Year-end bonus
- Cafeteria - Learning&Development contribution or a multi-sport card
- BIENVENUE card - Feel Welcome! By welcoming our guests with care and offering them the best service possible, you are daily ambassadors of our promise!
To thank you for your dedication and engagement, we're giving you exclusive access to what Accor has best to offer. You can enjoy unforgettable stays all year round in our sister hotels and other Accor brands!
Information about the selection process
If you are interested in this position, send us your CV or motivation letter together with your picture in English.



Uchádzač o zamestnanie týmto berie na vedomie, že prevádzkovateľ spoločnosť Accor-Pannonia Slovakia, s.r.o. so sídlom Zámocká 38, 811 01 Bratislava, IČO: 35846160, zapísaná v obchodnom registri vedenom Okresným súdom Bratislava I, Oddiel: Sro, Vložka 27608/B a jej prevádzky Mercure Bratislava Centrum Hotel a Ibis Bratislava Centrum Hotel je oprávnená spracúvať osobné údaje uvedené v životopise, motivačnom liste a iných prílohách súvisiacich s reakciou na zverejnenú ponuku práce prostredníctvom internetovej stránky www.profesia.sk za účelom výberového konania na obsadzovanú pozíciu, a to na základe ustanovenia čl. 6. ods. 1 písm. b) Nariadenia Európskeho Parlamentu a Rady (EÚ) 2016/679 o ochrane fyzických osôb pri spracúvaní osobných údajov a o voľnom pohybe takýchto údajov.
Requirements for the employee
Candidates with education suit the position
Secondary with school-leaving examination
Follow-up/Higher Professional Education
University student
University education (Bachelor's degree)
University education (Master's degree)
Postgraduate (Doctorate)
Language skills
English - Upper intermediate (B2) and Slovak - Advanced (C1)
Other knowledge
Microsoft Outlook - basic
The position is suitable for a fresh graduate
Yes
Personality requirements and skills
- You CREATE CUSTOMER EXPERIENCE
- You are interested in HOSPITALITY
- You are the great TEAM MEMBER
- You INSPIRE and make people FEEL VALUED
Advertiser
Brief description of the company
In AccorHotels, we are all united by one purpose - Connecting Hearts All Around the World. Every day, we actively engage with guests and colleagues. When you think about it, being part of AccorHotels means that we are ultimately all connected. We are driven by our passion for people. We are passionate about our business. We make people feel special, feel welcome and valued.

"Be Yourself. Share our passion."

With over 750 hotels in 49 different countries, the largest of all the Accor Group brands, the Mercure and Ibis brands are recognized worldwide. Each of our hotels is furnished and designed with the utmost respect for its own unique style, local flavour and individual flair. Ibis hotel is located right in the Old Town Centre, at Zamocka Street and Mercure hotel is located in the city center within 15 minutes walk from the downtown pedestrian shopping area, close to the Central train station. Both our hotel locations provide easy access to the cultural and commercial parts of the city. The overall design of our hotels in the capital of Slovakia stimulates your senses and offers a cosmopolitan experience.

https://group.accor.com/
http://www.accorhotels.group/
Number of employees
50-99 employees
Company address