We are sorry, the company offering the job position has finished posting the job on the site.
Thank you for understanding.
Display similar jobs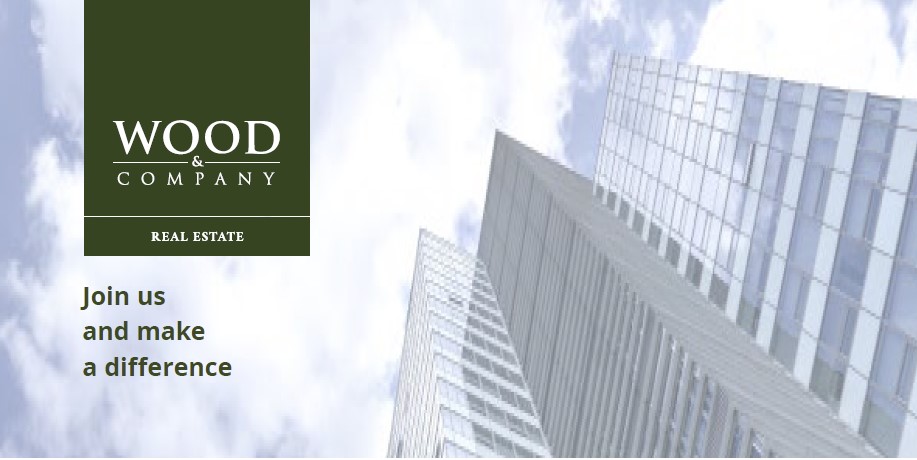 Leasing Team Assistant
WOOD & Company Real Estate covers the real estate activities of WOOD & Company, a Central European investment group founded in 1991. It is one of the local market leaders in the segment of commercial real estate with more than 222,000 m2 of leasable area. In addition to operating in the Czech Republic, where it manages the Hadovka Office and The Greenline office buildings as well as the Park Galerie Harfa and Centrum Krakov shopping centres, WOOD & Company Real Estate is also successfully building its Slovak portfolio with the Westend Tower, Aupark Tower, Lakeside Park 01 and BBC5 office buildings.
DO YOU WANT TO JOIN THE HIGHLY SUCCESSFUL WOOD & COMPANY REAL ESTATE TEAM?
We are seeking to fill the position of Leasing Team Assistant (full-time or part-time job).
WHO ARE WE LOOKING FOR?
We are looking for a organized, results oriented and fast learning person with good interpersonal skills. Your main tasks will include joining the senior leasing colleagues and cooperation with the marketing department. As a Leasing Team Assistant, you will be responsible for:
Supporting the Leasing Consultant and Leasing Director on day to day activities with ad-hoc leasing related issues (arranging viewings, preparing offers, diary management and follow ups)
Helping to prepare strategies to find new clients, regular updates and contact with agents (vacancy reports, fee schedules, lease approval forms, investor updates) and responsibilities linked to other suppliers (space planner, project managers)
Administrative work (preparation of documents related to leasing activities - Request for information, Heads of Terms)
Supporting and coordination of Marketing and PR activities – working with our external PR and marketing advisors
Supporting and helping to prepare internal reports.
WHAT YOU SHOULD KNOW:
Excellent computer skills, Excel, Word and PowerPoint, Outlook, Social Media (Linkedin, Instagram, Facebook etc) - necessary
Graphical skills – advantage
English language – advanced
Sales experience – advantage
Bachelor's Degree required, Master's Degree preferred.
PAST EXPERIENCE
We do not require any past experience in Real Estate. It will be an advantage if you have any, but we believe in talented people.
BEHAVIOURAL SKILLS
We require our new Leasing Team Assistant to be well-presented, highly organized, team-oriented player with strong communication and interpersonal skills. You should have analytical thinking and the ability to think out of the box.
OUR OFFER:
Experienced senior management that is extremely focused and has a long track record of supporting and developing talents in Bratislava
Established and diverse team
Entrepreneurial investor and extremely approachable local management team
Being part of a team that is regularly solving challenging tasks
Developing a strong and deep market knowledge
Working on Bratislava's landmark office projects
Regular training for individuals and the team from industry-leading experts
Rewarding and inspirational environment
Fun and enjoyable team environment
Salary: minimum gross base pay starting from 1 200€ /month depending on professional and personal experience. According the new Slovak law we have to state the salary.
Possible start
Send CV to the company